Bournemouth Borough Council have released a warning about the possibility of taxi's operating illegally in the local area.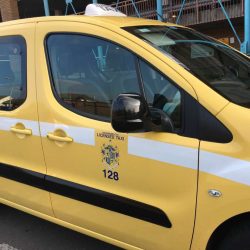 Councillor Andrew Morgan, Chairman of the Licensing Committee, said: "It has come to our intention that there are groups assisting with arranging lifts for people in and around Poole and Bournemouth.
"Whilst we acknowledge that lift and car sharing is a great way of reducing pollution and bringing the community together, it is only legal if the fees being charged are purely to cover the cost of petrol and running of the vehicle.
"If members of these groups are charging for lifts and making a profit they are acting as an illegal taxi and this invalidates their car insurance.
"The safety and security of passengers who are picked up at night by people in vehicles that have not been properly vetted for any potential crimes, particularly those involving vulnerable people, is of great concern to the Licensing Authority."
Jason, a local taxi driver who requested that we didn't use his full name, said: "Passengers who choose to take an illegal taxi will put themselves at risk as these drivers are not checked by the police and their driving skills and the conditions of their vehicles may not be guaranteed."