A 42-year-old man is due to appear in court after he allegedly held a woman hostage in Bournemouth.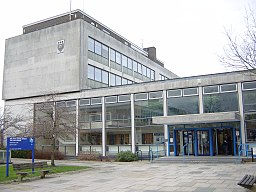 Dorset police were called after receiving reports of a man with a loaded crossbow and two weapons threatened a woman at a house in Parley Road last month.
Upon arriving at the scene the police established that the woman was no longer inside the house and was uninjured.
However the man, who is originally from Watford, remained inside the house and shouted at the police officers who cordoned off the area from an upstairs window.
The man was arrested later that day and was released afterwards under investigation.
At 11.39pm last night he was charged with false imprisonment, arson, possession of a firearm with intent to cause fear of violence, possession of a class A drug and two counts of criminal damage to property.
He is due to appear before Poole Magistrates' Court today.