Harms from virtual world increase during Covid-19 lockdown
The period of lockdown without going to school and participating in outdoor activities has given children more time to immerse themselves in the virtual world with games, social media and many other communities on the internet.
"We fear criminals may take advantage of the Covid-19 crisis to target children who may be isolated from their usual support networks or missing supervision and support offered by school, college and other education settings", says  Iryna Pona, Policy Manager at The Children's Society.
More time spent online puts children at risk of being approached then exploited by people with malicious intentions. Targeted victims are inexperienced young people who use the internet without the consciousness to protect themselves from invisible threats. The initial risks include sharing private stories, images or personal information. These might quickly lead to sexual exploitation, physical and mental abuse, criminal activities or child trafficking, etc. Parents and young people should be prepared with information and skills to react to dangers.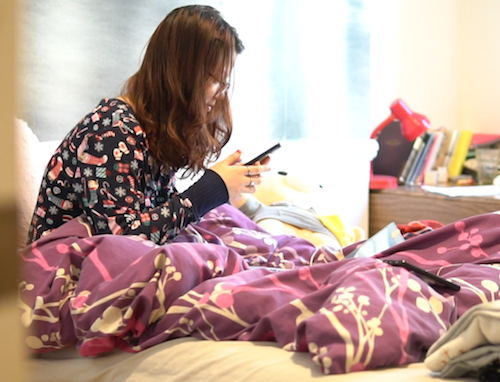 Alice Batista, a local resident in BCP area has shared that she has never checked her fifteen-year-old son's mobile phone because she trusts him. Although she had heard about some statistic of children being harmed online, she chose to talk instead, to better understand her son, as his maturity has always given her the feeling that he is fine.
I have never checked his mobile phone. We are talking about a very mature kid. I totally trust him.

Alice Batista
The problem is that many innocent children and young people have been lured into joining a community; with getting involved in potentially illegal activities without realising, and not asking for help.
This now lead to the alarming report of the scale of harms relating to child sexual exploitation and abuse online in the UK. According to The Online Harms White Paper, the National Crime Agency estimate 80,000 individuals potentially pose a sexual threat to children; with 400 people a month are being arrested for offences related to online child sexual exploitation and abuse, whilst more than 500 children are being safeguarded.
Warning data and figures about threats targeting your children
 An NSPCC study in April, 2019 asked over 6000 adults, teenagers, children and parents about child maltreatment, "an estimated 1 in 20 children in the UK have been sexually abused".
With the information recorded by police in England and Wales, "from October 2017 to September 2018 there were 9,543 child sexual offences that were flagged as 'online crime'. This represented 16% of all child sexual offences."
The number of apps for making friends and socializing has rocketed remarkably in recent years. More than 40% of the world population, which is more than three billion people around the world are now using social media. Hootsuite showed that there are more than one million new people joining social media every single day. This scenario seems like an ideal environment for criminal gangs to blend in the crowd as a "new friend", that your children might welcome without any caution.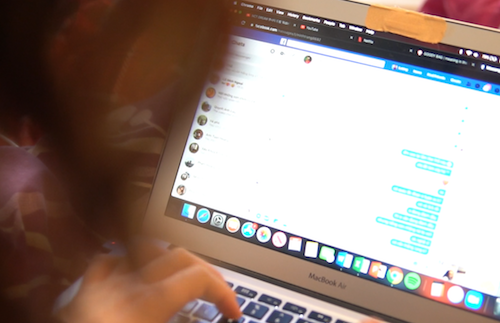 Getting back to Ms. Alice Batista who was last interviewed and refused to control her children in using the Internet, her youngest son, Kian Batista, 15, adds: "I do not think the internet would be dangerous. I use my mobile phone not too much, only two to three hours per day. It cannot be dangerous".
I do not think the internet would be dangerous

Kian Batista, student of Bournemouth Collegiate School
However, online dangers can come from many directions. Social media or video games are the most popular places for perpetrators to target their preys. This fact has been confirmed by victims in more than a third (38%) of counselling sessions relating to child sexual exploitation (CSE).
Take Twitch as an example, the Amazon-owned site, where people livestream themselves playing video games, has exploded in popularity in recent years. This is where gamers can meet online, have two-way communication with built-in chat features, and develop relationships with strangers, which is particularly risky for grooming.
In terms of social media, NSPCC found that among popular online platforms for socializing, the largest figure of 32% of the total cases relating to sexual communication with children belongs to Instagram, which is followed by Facebook and Snapchat with 23% and 14% relatively. All those three social media both have the youngest age limit of 13 years old. Despite being responsible for monitoring children's use of internet, 50% of parents are unaware of this social media age limit.
Use the internet wisely
The safety of online activities for children must be consolidated with both the supervision of parents and the increasing awareness of the children themselves.
Restricting the time of using internet and controlling the watching content of their children are among effective solutions for parents to early discover dangers and better tackle them.
Some tips for parents and young people to get away from online threats
There are several useful sites where both parents and young people can find necessary information and advice.
Children's Society
Children's Society is an organisation which support all children who face crisis. Their website provide readers with detail advice to stay safe online during Covid-19 lockdown and stories written by young people to help your children stay positive insite
NSPCC
This is where you can find from the basic definition of child abuse to specific advice for separate problems relating to online safety for both parents and children.
Children and young people can contact Childline: 0800 1111 (or visit the Childline website
NSPCC and O2 Netware gives you a list of apps, social networks and games with detailed reviews
CEOP
Child Exploitation and Online Protection command provide you a place to report online exploitation and ask for help even if you are a young person, a parent or a worried friend.
Thinkuknow
This is the education programme from NCA-CEOP with six separate websites with advices about staying safe online for children in different ages, parent, carer and children's workforce.
In any urgent case, remember to call your local police.