Southampton Manager Nigel Adkins surprised the sporting world last week by responding to a question from BBC South Today quoting a poem by Dale Wimbrow called 'The Man in the Glass'. The poem, written in 1934, is the author's most famous work and explores concepts of staying true to yourself and being your own worst critic. The work has particular significance for Adkins and his side as they struggle to survive in their first season back in the top flight, having lost eight of their first ten games. However, this is not out of character for a manager that quoted Abraham Lincoln in his pre-match programme before their 2-1 loss to Tottenham Hotspur. Adkins referenced the former US president's 1858 speech in which he claimed 'a house divided against itself cannot stand', thus emphasising the need for unity at the club during a season in which his own future has been put under question.
Sport, however, is no stranger to inspiring quotes, the constant victories and failures in competitive sport has produced some pretty uplifting words of wisdom from its top achievers. Here, we take a look at five such examples that wouldn't do too much harm if they found their way into the Southampton dressing room.[one_half]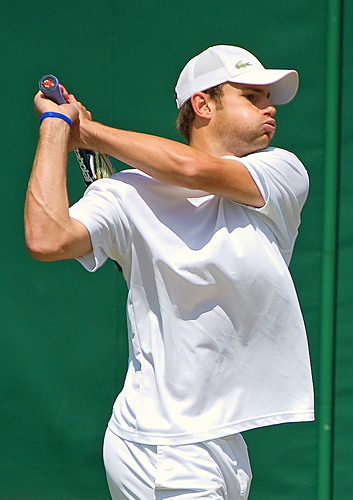 "At one point in your life you either have the thing you want or the reasons why you don't" Andy Roddick
The Nebraskan-born tennis star is credited with having been the last North American player to have won a Grand Slam title back in 2003, when he beat Juan Carlos Ferrero in the US Open. Roddick, 30, announced his retirement from the sport this August after exiting the US Open at the fourth round.
[one_half]
"I've missed more than 9000 shots in my career. I've lost almost 300 games. 26 times, I've been trusted to take the game winning shot and missed. I've failed over and over and over again in my life and that is why I succeed" Michael Jordan
The National Basketball Association website names Jordan as "the greatest basketball player of all time." Jordan is also credited as being the most effectively marketed athlete of his generation and was considered instrumental in popularising the NBA around the world. He also had a short, and ultimately unsuccessful, foray into the world of acting playing himself opposite Bugs Bunny in the 1996 movie, Space Jam.
[/one_half]
[one_half_last]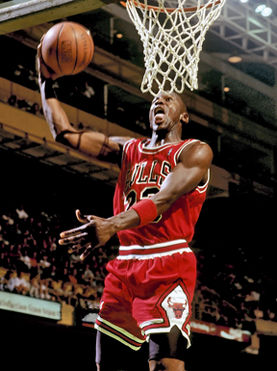 [/one_half_last] [one_half]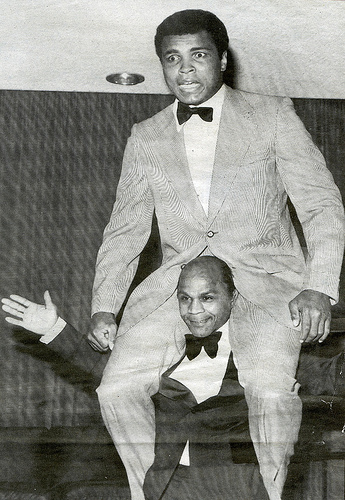 [/one_half] [one_half_last]
"Champions aren't made in the gyms. Champions are made from something they have deep inside them, a desire, a dream, a vision" Muhammad Ali
Nicknamed 'The Greatest', the boxer was crowned 'Sportsman of the Century' by Sports Illustrated and 'Sports Personality of the Century' by the BBC in 1999. Ali possessed a unique fighting style which was characterised by his world-famous catchphrase 'float like a butterfly, sting like a bee', and he was also no stranger to making famous quotes having spoken out about the Vietnam war on numerous occasions.
[/one_half_last]
[one_half]
"It's not the size of the dog in the fight, but the size of the fight in the dog" Archie Griffen
The American football running back, who played for Ohio State, was inducted into the College Football Hall of Fame in 1986 and was ranked 21st in ESPN's Top Players in College Football History.
[/one_half]
[one_half_last]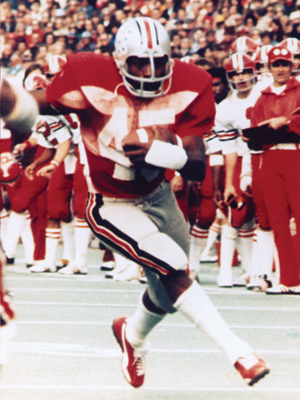 [/one_half_last]
[one_half]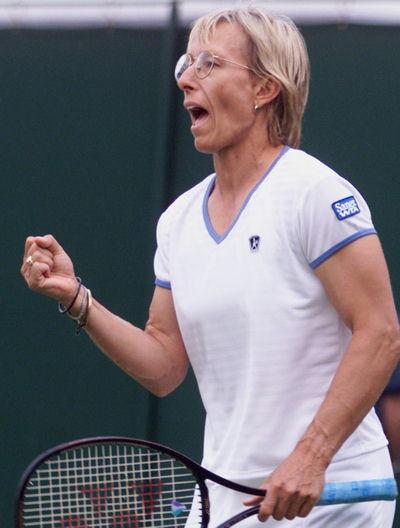 [/one_half]
"Whoever said 'It's not whether you win or lose that counts' probably lost" Martina Navratilova
Former world number one Billie Jean King described Navratilova as the "greatest singles, doubles and mixed doubles player who's ever lived", winning 18 Grand Slam titles, 31 women's doubles titles and 10 mixed doubles titles.