Cardinals are meeting in Rome, and Italian archbishop Angelo Scola seems the favourite to be the next pope ahead of Ghana's Peter Turkson and Brazil's Odilo Scherer.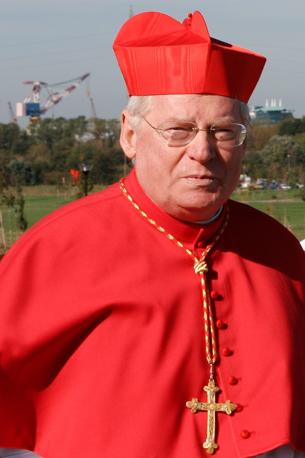 According to bookmakers Paddy Power and William Hill, Scola's chances have remarkably improved over the last few days and both gave the Milan archbishop odds of 9/4 to become the next pope.
AFP reported that despite a possibility that the next pope will be African, the chances diminished as the once highly favoured cardinals Francis Arinze of Nigeria and Peter Turkson of Ghana dropped down the betting rankings.
The Vatican Information Service reported Father Federico Lombardi, director of the Holy See Press Office, saying that white smoke will be unlikely to be seen at the end of the first day of the Conclave, and that betters will still have time to make predictions about the next pastor of the Catholic Church.
Others candidates include the Italian Cardinal Tarcisio Bertone, the Vatican camerlengo, who is at 6/1 with William Hill and 10/1 with Paddy Power.
According to AFP, it is possible that one of the candidates from North America will be chosen as the new pope. But the once highly favoured conservative Cardinal Marc Ouellet of Canada has been abandoned by bookies who are now focusing on American cardinals Sean O'Malley, who is at 14/1, Raymond Burke, who is at 16/1, and Timothy Dolan who is at 20/1.
Paddy Power also have atheist scientist Richard Dawkins at 666-1 and U2 front man Bono at 1000/1.
For the next pope's official name, Leo is the favourite at 5/4, followed by Peter at 2/1, Gregory at 5/1, Pius at 6/1, John Paul at 8/1 and John at 10/1. Benedict is at 12/1.
Main image by scelis.