After 12 years, the 2011 earthquake in eastern Japan still impacts victims and affected areas.
At 2.46 pm on the 11th of March 2011, a giant earthquake struck north-eastern Japan. The magnitude 9.0 quake triggered a massive tsunami and ensuing nuclear accident in Fukushima prefecture.
The National Police Agency(NPA) reported that the biggest disaster in Japan since the second World War has killed 15,900 people and 2,523 people are still missing. Additionally, 3789 people have died of diseases or stress because of prolonged evacuations, repeated relocations, and environmental changes. More than 200 suicide cases were also reported after the earthquake, according to the Ministry of Health and Labour Standards.
In Fukushima prefecture, access to approximately 337 ㎢ of land has been now restricted due to nuclear power plant damage. However, according to the Restriction Agency, the off-limits area and the radiation level have been declining.
Japanese prime minister, Fumio Kishida attended a memorial ceremony in Fukushima on 11 March and said, "It is our responsibility to promote the disaster-resilient nation as we never forget precious teachings from the massive casualty of the earthquake and inherit it to future generations." He also told the press after the ceremony that "we can not postpone the matter to deal with treated water," as he mentioned the governmental policy to release the water from the damaged Fukushima nuclear power plant into the ocean.
A ceremonial event also took place in London by Aid For Japan, a charity for orphans of the earthquake. As the founder, Akemi Tanaka passed away in 2021 and the growth of children who the charity had been supporting, the charity will close this year.
Rimika Solloway, the director said at the opening speech that the orphans are "now happy, confident adults." and added, "the people we've been supporting don't need us anymore. I can't tell you how proud I am to say that."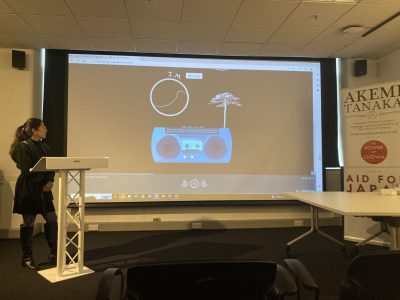 As a part of the final ceremony, they introduced an online radio drama, Radio Imagination, based on a Japanese novel. The author, Seiko Ito illustrated an imaginary radio programme connected the dead and the living of the earthquake.
The charity will distribute its remaining funds among beneficiaries and end its 12 years of charity after their final attendance of an upcoming event, Doki Doki Manchester Japanese Festival.