More than 3,000 operations have been cancelled as junior doctors in England begin a second 24-hour strike over pay and conditions.
This is the second strike action to take place in the ongoing dispute between the Government and the British Medical Association (BMA).
Junior doctors are picketing outside both Bournemouth Royal Hospital and Poole Hospital.
They have prepared for the strike by rescheduling some planned procedures and operations, although those which don't involve junior doctors will take place as planned.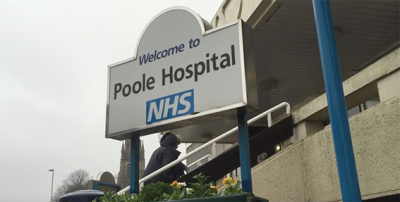 An offer from the Government in January said doctors would receive time-and-a-half for any hours worked Monday to Sunday between 9pm and 7am, and time-and-a-third for any hours worked between 5pm and 10pm on Saturdays and 7am and 10pm on Sundays.
But the BMA disagrees with the idea that Saturday is a normal working day.
Formal talks broke down in January and ministers may soon seek to impose a new contract if an agreement cannot be reached in the next few weeks.
Today's strike has been scaled back by the BMA, as it was originally planned as a full walkout – including emergency care.