Bournemouth beach failed to place in a new travel website competition rating the best beaches in the UK, despite Dorset's other beaches doing well.
Tripadvisor's Traveller's Choice Beaches Awards 2013 saw Sandbanks, Weymouth and Hengistbury Head all place in the top 10 of UK beaches, with Rhosilli Bay in Swansea crowned as the country's best.
Emma Shaw, a spokesperson for Tripadvisor, said: "These awards recognise the best beaches in the UK and beyond, according to those that really matter – travellers that have visited these beaches and given them the highest levels of praise."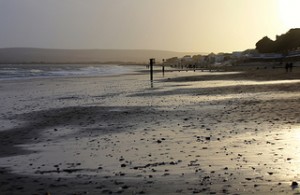 The awards are based on the quality and quantity of traveller reviews, and ratings were gathered over a 12-month period. The results were published last week.
In 2012 Bournemouth was crowned as the UK's best beach destination by Tripadvisor, and was the only UK finalist in the European top 10, where it took fourth place, beating destinations in Italy, France and Portugal. It also holds a Blue Flag Award and Green Tourism Award for cleanliness and sustainable tourism.
But the Dorset town's beach failed to place in this Tripadvisor competition, the first to rate beaches individually, and lost out to the coastal strips of Hengistbury Head and Sandbanks. Weymouth beach came in seventh place, in what Tripadvisor called a "triple celebration for Dorset."
Bournemouth Tourism said they were happy Hengistbury Head had placed highly in the awards, but failed to mention Bournemouth beach specifically.
Jon Weaver, Marketing and Events Manager of Bournemouth Tourism, said: "Bournemouth offers seven miles of golden award winning beach that is equipped with fantastic facilities and attractions making it the perfect beach destination."
The tourism branch launched a viral video earlier this month to promote the beach town and its main attractions, enlisting the help of local celebrities.
According to Bournemouth Tourism, more than 5 million visitors visit Bournemouth every year, contributing over £460million annually to the local economy.
(See the top 10 best beaches in the UK below, as voted for by Tripadvisor users)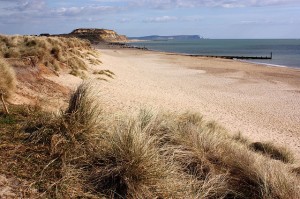 1. Rhossili Bay, Rhossili – Swansea
2. Woolacombe Beach, Woolacombe – Devon
3. Porthminster Beach, St Ives – Cornwall
4. Longsands Beach, North Tyneside – Tyne and Wear
5. Hengistbury Head, Bournemouth – Dorset
6. Fistral Beach, Newquay – Cornwall
7. Weymouth Beach, Weymouth – Dorset
8. Sandbanks, Poole – Dorset
9. Filey Beach, Filey – Yorkshire
10. St. Brelade's Bay Beach – Jersey
Main image by bobchin1941 via Flickr.