"Did I request tee,Maker,from my clay to mould me man?Did i solicit thee Form darkness to promote me? "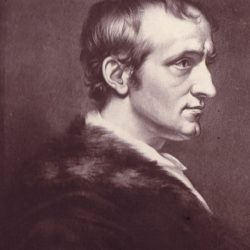 This is the first sentence of "Frankenstein," and Mary refers to a line from "Paradise Lost", to express the monster's appeal and interrogation to the creator, Dr. Frankenstein. On the second page , it says "To Mrs William Godwin".
Mary said what she thought through the monster's mouth:
"Not someone else, you – both a mother and a father, your abandonment has made me an unfortune one."
The monster in the novel was created by frankenstein using the power of science. It had no mother. To some extent, frankenstein is his father, but frankenstein's first reaction to this huge and ugly creature was fear and rejection. The new creature had neither mother's care nor father's pity, nor even his own name, and he fled in haste. Hiding in the mountains, monster, met in the seclusion of a family through the cracks in the eavesdropping, he learned to speak, even learned to read, and accidentally found  a few books in firewood pile- Plutarch's "celebrity biography, Milton's paradise lost and Goethe's" the trouble of young werther "- let him know the human emotion, and moral.
Mary felt the pain of the monster.Mary's father, William Godwin, was a famous British politician and philosopher, and her mother, Mary walstone crawford, was a feminist.Eleven days after Mary's birth, her mother died, and her early death gave Mary a stronger emotional attachment to her father.But William was not ready to be a single father, and when Mary was four, he married his second wife.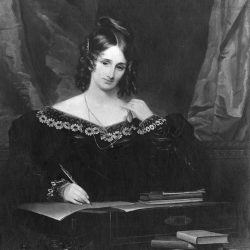 Mary doesn't like her father to show love to her stepmother,unlike her mother.She also hate to share his father's love, William's limited attention divided by stepmother and brothers and sisters, her desire for father's care and shall not, loneliness.Mary once said, "when I was a baby, no father cared about me, nor did my mother smile and bless me."Like her monsters, she grew up with a lack of love and companionship, fear and resentment.Reading became one of Mary's exports, and in addition to the daily use of her father's library, the visiting scholar's conversation was another way for her to learn.Like monsters, she draws spiritual nourishment from eavesdropping.
The conflict between Mary and her stepmother intensified, and her father saw her as a problem girl. The emotional support that the family could provide to Mary was becoming weaker and weaker.When she ran off with Shelley at the age of 16, she completely destroyed her relationship with her father, who said that his daughter had committed a crime and refused to forgive her for a long time.Her father's emotional abandonment made her sad and anxious.Mary's attitude toward his father is, as it were, displaced, she was have a strong attachment to father and eager to get his attention and affirmation, and She resents the alienation and apathy of her father.
More evets for Frankenstein 200 years anniversary in Bournemouth
Booking is available now in shelleytheatre.
More to read :Letters of Mary W. Shelley: Mostly Unpublished (1918)
Secret Memoirs of Mary Shelley: Frankenstein Diaries: The Romantics
The Monsters: Mary Shelley and the Curse of Frankenstein