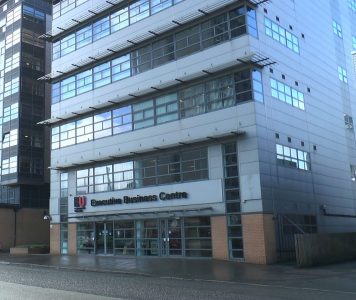 The amount of digital businesses in Bournemouth is "verging on too much," according to a local professional.
Andy Headington, CEO of Bournemouth digital agency Adido, says it's becoming difficult for local companies to differentiate themselves.
"Bournemouth has done really really well to get known as a tech hub which is great," he said.
"But when you've got 50 companies all doing the same thing – how does the client choose?"
The Bournemouth and Poole area has the highest growth rate of digital businesses in the country at 26%, according to a Tech Nation 2017 report.
Andy thinks these kinds of enterprises should start basing themselves further out in order to thrive.
"I know a lot of agencies are in Dorset just because that's where people live and they get a lot of clients from London," he said.
"But I think the way the whole economy will grow is that we need to get ourselves positioned regionally or even nationally."
A surge of creative businesses
However Jane Kelly, Councillor for Boscombe West, disagrees that there's too much in Bournemouth.
"These digital and creative enterprises, they're working worldwide – they're not working locally," she said.
"And if they're in an environment that is friendly towards that particular niche… then they can network amongst each other, share their experiences, share their creative knowledge and expertise – and I think they can work well together."
Jane says she's seen a surge of creative businesses come to the area in recent years.
"Bournemouth is becoming known as a place where digital enterprises and creative industries generally can thrive, and I wouldn't say there're too many here at all," she said.
"If there were, then they wouldn't be coming."
Find out more about Bournemouth & Poole's digital industry
Find out more about the creative agencies based in Bournemouth