Local grass-roots football hero, Murray Noble, was one of 150 volunteers awarded by the FA for his services to football youth and amateur football.
The aptly named Mr. Noble was invited to Buckingham Palace to receive an outstanding contribution to grass-roots football award. The ceremony took place on Monday 7th October.
Noble, club chairman and development officer for Longfleet YFC, has been at the club and represented Dorset & Poole for 17 years, being recognised a number of times during his tenure for his exceptional service to football.
The McDonald's award for outstanding contribution to youth football was received by Noble earlier in the year which led to the rare royal opportunity.
"It really was a royal affair; there were silver platters and butlers everywhere!" – Murray Noble
Prince William hosted the awards ceremony as well as inviting two of the oldest teams in football, Civil Service FC & Polytechnic FC, to play a match on the palace grounds. Both events took place to further highlight and celebrate the FA's 150th anniversary.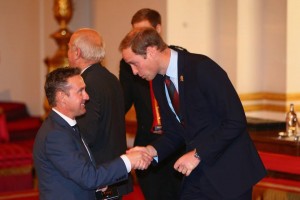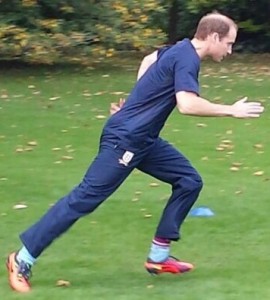 "The day was a real thrill and truly humbling."
"It was a truly unique experience, they even had butlers providing drinks, oranges, and chocolate at half-time."
According to Noble, HRH Prince William took part in a session, along with Michael Owen, wearing a pair of 'very bright' orange boots given to him by Wayne Rooney.
Even after rubbing shoulders with royalty, Noble's future aspirations still only involve his club with no desire to move elsewhere. He guided the club to  achieve their 5 year plan goals within 2 years, thus proving he genuinely deserves his many accolades.
Buckingham Palace hosts its first football match to mark the FA's 150th anniversary http://t.co/DAxgHKtD2M pic.twitter.com/GNrKtqOMCm

— BBC News (UK) (@BBCNews) October 7, 2013