According to the NGO HelpAge India, government helpline Elderline has received 1312 calls between May 2021 to July 2022. Out of these, 784 calls pertained to abuse by close relatives.
A bustling metropolis known for its rich heritage and vibrant culture, Delhi has been grappling with a sinister issue that has remained hidden for far too long. Violence against the elderly in Delhi, a reprehensible crime that threatens the dignity and safety of the city's senior citizens, has cast a dark shadow over their golden years.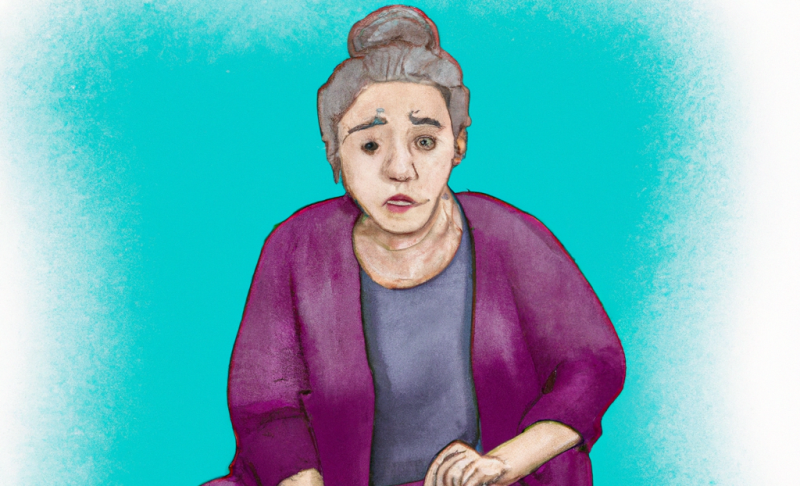 Mrs. Rekha Devi, a 70-year-old widow, endured years of emotional torment from her son and daughter-in-law. "They constantly belittled me, restricted my movements, and denied me food as well as my medicines," she reveals, her voice quivering with pain.
"They verbally abused me almost every day and attacked me twice for the jewellery and property. I complaint to police after that they didn't attack me, but a sense of fear is always with me. My neighbours also tried to help me, but my son said that this is our family matter so don't interfere," she added.
A national survey carried out by the NGO HelpAge India has shown that as many as 47% of elderly people are economically dependent on their families for income and 34% are relied on pensions and cash transfers.
Delhi police had launched a mobile application named 'senior citizen' in 2016. This app is connected to the helpline number for the elderly. The senior citizens' cell of Delhi police got an alert regarding any type of query made through the app.
Mrs. Manju Rani, a Delhi Police Sub-inspector, "On an average, Elderline receives around 200 calls every month in Delhi. The main reason behind the domestic violence is finance and property related issues within the house. Most of them are verbal abuses but 1/3rd are physical ones."
"Senior citizen cells are made and 'beat officers' goes to elders' home and ask them personally. Elders also have contact number of beat officer/ area SHO so they can contact. Senior citizen cell organises awareness camps where police department perform nukadh-natak as well as provide some self-defence training," she added.
Article 41 of the Indian Constitution secures the right of senior citizens to employment, education and public assistance. It also ensures that the state must uphold these rights in cases of disability, old age or sickness. Meanwhile, Article 46 asserts that the educational and economic rights of the elderly must be protected by the state.
Mrs. Savitri Malik, President of Senior Citizen NGO and Mahila Jan Chetna Manch said, "family members either son or daughter-in-law give slow poison to their elders for the property in the name of health treatment. Because of that their organs got damaged and sometimes that led to death as well."
"We help elders who faced domestic violence by providing them shelter, food and legal assistance. Senior citizen NGO also provide them health treatments. We also run awareness camps. There is no financial help from the government. Senior citizens only get 2500 rupees per month that is not sustainable for them," she added.
There are several policies and acts such as The National Policy on Older Persons (1999), The Maintenance and Welfare of Parents and Senior Citizens Act (2007) to ensure financial and food security, health care, shelter, protection and other needs of older persons to improve quality of their lives.
Mr. Arvind Kumar, a lawyer highlighted that, "Under Section 125 of the Criminal Procedure Code, elderly parents can claim maintenance from their children. Any person harassing senior citizens can be brought under Section 506 for criminal intimidation. – If the person is very abusive or utters or recites obscene words and mentally tortures senior citizens, a case under Section 294 can be bought."
The Hindu Adoption and Maintenance Act, 1956 contains important provisions regulating the maintenance aged parents and other dependents. As per the Act, a Hindu must mandatorily maintain his/her aged parents. Similarly Muslim laws, Christian laws, and even Parsi laws also have these kinds of provisions.
"The children or heirs could be punished for not providing maintenance to older adults. The punishment could be paying a fine of Rs.5000 or three months in prison or both," he further added.
This feature makes use of AI-generated content. The data in paragraphs 1 and 5 was written with the help of ChatGPT, which was then fact-checked and edited by the author. The featured image is created with the help of DALL.E-2.