Cycling to and from Hengistbury Head in Christchurch will be easier from this summer.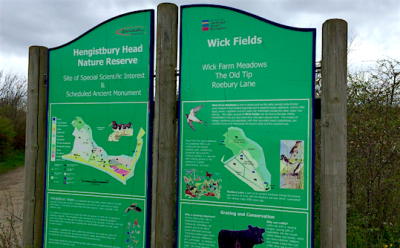 A new route is being created as part of a major project to connect cycle paths in Bournemouth to the Stour Valley Way creating a 'Stour Valley Trail'.
Bournemouth Council has announced that the existing footpath on Roebury Lane will be closed from 1st May to be resurfaced and made suitable for cycling.
The lane connects Hengistbury Head to Wick village and will be closed until the 30th June.
Brian Heppenstall from Bournemouth Council said, "we will be putting up access points around Wick Fields in the coming week. Roebury Lane will be closed, as will arterial pathways that only feed into it".
"The route through Wick Fields, which is known locally as the yellow brick road, and along Roebury Meadows will remain open. This will allow an easy diversion for those that usually use this particular route".
Local mum Hannah, who regularly cycles with her family in the area said it's great news.
"We live really close by and love getting the kids out on their bikes. I think it's a great idea to keep the cycle paths away from the roads when possible, it just makes it easier for families".
Angela Pooley from Bournemouth Cycling Forum said, "we welcome the Wick Fields Cycle Scheme as it provides another safe route for cyclists, hopefully encouraging more people to get on their bikes, benefitting their health and wellbeing and the environment".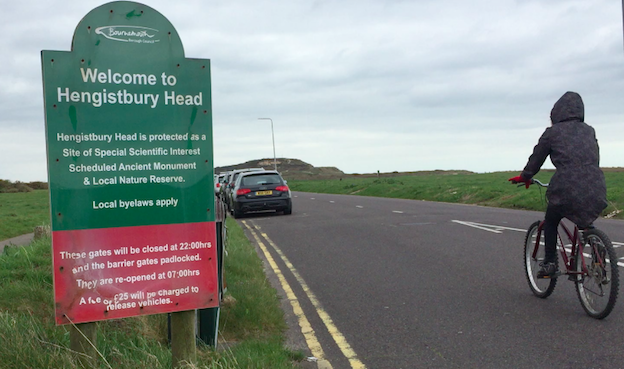 The Stour Valley Trail was conceived in 2007 as a result of public surveys to develop the Council's Green Space Strategy. The path will connect Hengistbury Head to Kinson and will be available for walkers, cyclists, buggies and wheelchairs.
Michael Rowland from Bournemouth Council told The Breaker, "the idea of the path is to create alternative spaces to explore and enjoy away from the more sensitive areas of Hengistbury Head.  We also hope the route will get more people out and about walking and cycling".
"Following on from the route between the Head and Wick Village we'll develop the route up through Tuckton Tea Gardens – we hope to add sculpture, benches and viewpoints too."
The trail is being funded from contributions made by housing developers and all work is being undertaken in consultation with Natural England and the RSPB.