"The air was cold to the lungs, the long grass dripping wet, and the herbs on it gave out their spiced astringent scent. In a little while on all sides the Cicada would begin to sing. The grass was me , and the air, the distant invisible mountains were me, the tired oxen were me. I breathed with the slight night-wind in the thorn trees."
― Isak Dinesen, Out of Africa
By 2014, hunting will be banned in Botswana. That is what President Lt Gen. Seretse Ian Khama announced a few days ago at a public meeting in Maun. An alarming fall in wildlife numbers was reported in the Botswana Gazette, prompted this change to current hunting laws. The government has decided that from 2013 no further hunting licenses will be issued, and by 2014 all hunting will be outlawed. The ban will cover all species, but lions and elephants can still be shot if they represent danger.
President Khama explained that last year ecotourism became a main source of income for the country, while the issuing of hunting licences only encouraged poaching and consequentially led to the massacre of various species. According to 2011 statistics, the number of killed rhinos in South Africa has tripled; and despite the increase of police and rangers, poaching is far from disappearing.
While it is argued that hunting is a primary source for the national economy, and while safari is an attraction for tourists from all over the world, President Khama believes that to further improve Botswana's tourism sector, Botswana must preserve its wildlife.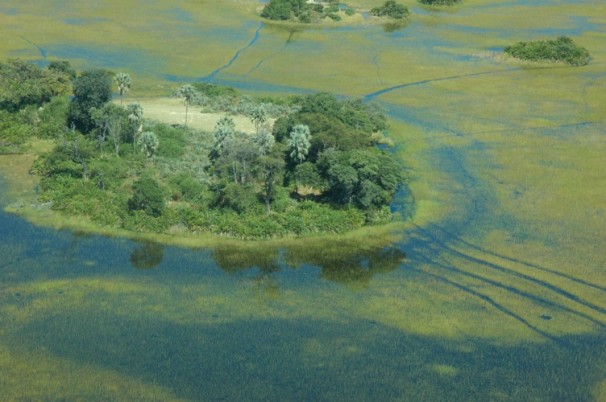 Currently, the species that is most threatened by extinction due to poaching and hunting is the rhino; in particular white rhinos.
WWF South Africa – the country home to more than 80% of Africa's rhino population –  produced these statistics looking into hunting and poaching:
122 rhinos were killed in 2009
333 rhinos were killed in 2010
388 rhinos have been killed so far in 2012
Since 1970 it is estimated that the rhino population has declined by 90%, and last year, Africa's western black rhino was declared officially extinct. However, rhinos are not the only endangered species. Lions, buffaloes, and elephants are also the target of poachers who kill hundreds of them every year, mainly for trophies. In the 1980s, more than 100,000 elephants were killed each year, and recently, the growing demand for illegal ivory, particularly from Asia, has caused a worrying rise in poaching.
Fortunately, throughout Africa there has been a  development of discontent regarding trophy hunting, and requests for regulation are becoming increasingly frequent; both nationally and internationally. At present, trophy hunting is considered a cultural feature, often supported by wealthy and influential people from many countries around the world. However, it would seem Africa is rising to the awareness of the importance in protecting the continent's wildlife.
The hunting ban will have strong opposition from hunters and some local communities. The Basarwa, Southern Africa's main indigenous people, have already applied to the authorities to fight the ban. The majority of local people in the region make a living through professional hunting, and the safari market has represented, for many years, economic support for Southern Africa's people.
In fact, for almost a century now, safaris have been  the main income for local tribes, and photographic safari has only recently begun to go the round so for now it is not seen as a real alternative, and some areas are not even suitable for that.
Moreover, for some tribes wildlife hunting is the primary form of subsistence since  they mainly feed with bushmeet,  and to many of them this ban not only a threat for their culture, but for their survival as well.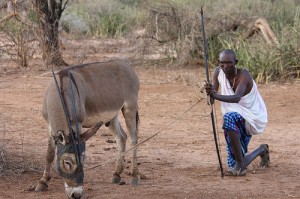 Co-existance between local populations and wild-life is another unsolved issue. For many years now people have been facing the difficulty of sharing their territory with some species that often leads them to choose a nomadic lifestyle.
Most locals have been living in close contact with the wilderness and have learnt how to co-exist with nature. Many communities recognize the importance of protecting continental wildlife and nature from extermination and they firmly side with their natural heritage.
In this delicate situation of conflict, it is the government who are able to mitigate possible damages on both sides. On one hand, there is the need to preserve the culture and livelihood of thousands of local tribes, who every day have to face hunger and the dangers of living in the wilderness. On the other, is the awareness that what makes Africa special is its nature and great protected areas that captivate the imagination, and one day could become one of the main sources of pride and wealth for the continent.