Bearwood residents and authorities are opposing plans to transform Canford Magna golf course into a Suitable alternative natural green space (SANG).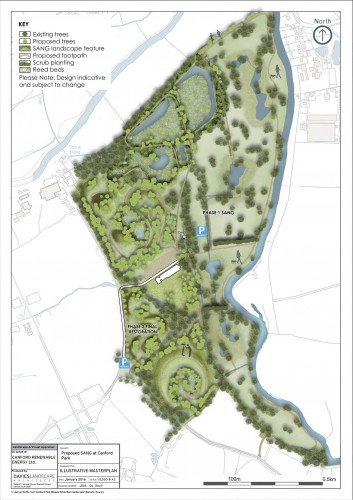 Councillor Marion Pope, Borough of Poole council, said that by building SANG, it will increase the amount of traffic and there has already been a lot of negative impact from it.
"Much of the transports on this road is cross county and Manga road is now working beyond its design capacity. Local residents are aware that this road is at its saturation level, in which it brings problems to both motorists and residents. The problems include traffic noise, vibration and pollution. SANG will bring in more cars," Concillor Pope said.
Society of Poole Men, Planning Sub-Committee Chairman, Gerald Rigler, said transforming a golf club into SANG, might cause noise and air pollution. "It's understandable that this kind of public space is needed since housing densities are increasing," Mr Rigler said.
Mr Rigler added, "extracting 950,000 metric tones of washed mineral from the site can lead to traffic jam which may cause noise and air pollution. By extracting that much amount of mineral, there can be a significant number of vehicle returns journey using the A341 and feeder routes."
The local residents are against the project. They say that the A341 (Manga road) is already a busy main traffic route which also relates to noise and environmental pollution. If they undertake the mineral extraction, there would be a significant rise in heavy goods vehicle (HGV) with a resulting increase of pollution and incidents. According to Canford's plan, the purpose of this project is to build fully accessible enjoyable facilities located near the urban area. The new green space would offer ecological improvements to the area.