Local shops may be compromised by online shopping if they don't make adjustments, according to a Bournemouth economic expert.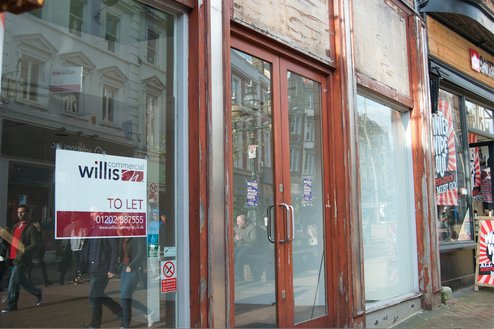 The declining number of shops on the high street has stabilised after years of recession.
Chris Kelu, Economic Development Officer for Bournemouth Council said, although business is increasing, shop owners must adjust their business to the new digital age: "Retail is changing and businesses will survive if they change. It's no good sitting in the past. It's hard to do business. We are looking at our natural resources and major businesses, that we can expand. One of those areas is the digital economy. We already have a lot of people in the area that have digital businesses."
New Data, published by the Local Data Company, shows that the South West ranked amongst the bottom regarding closures of independent units in 2015. However, the growing online market, requires the town more than ever, to restructure the business sector.
Evans Morgan from Austin & Wyatt Estate Agents in Bournemouth, also blames the rapidly growing online market for the high amount of empty shops: "A lot of people do online shopping, that obviously has an effect. I wouldn't blame the economy; I'd blame the increase in online shopping. That's probably why you don't see a lot of shops, which are opening right now. A lot of people go online and start their online business, rather than retail on the high street."