Volunteers in Dorset picked up 77 kilogrammes of litter in just two hours along West Beach in West Bay, Bridport.
Among this total were more than 100 plastic bottle tops, reams of rope and fishing nets, some mobile phones and printer cartridges.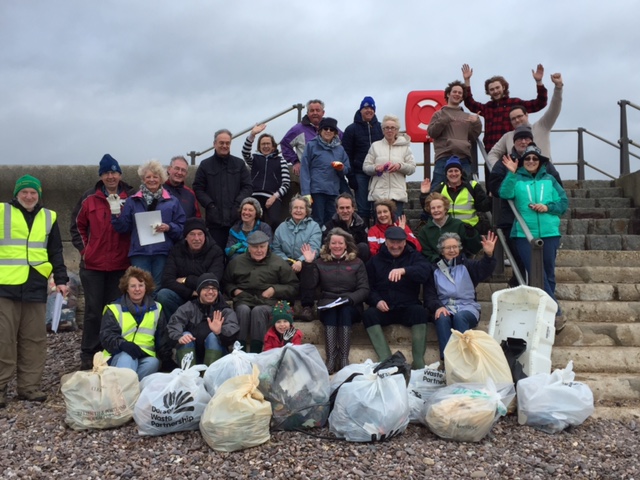 Sandy Jones, the leader of the volunteers said, "the cartridges might have come from a tanker that was damaged in the 2014 storm off the Cornwall coast".
Ms Jones added, "there were approximately 35 of us who litter picked on West Beach. We collected 77 kilograms of rubbish, which was an amazing achievement."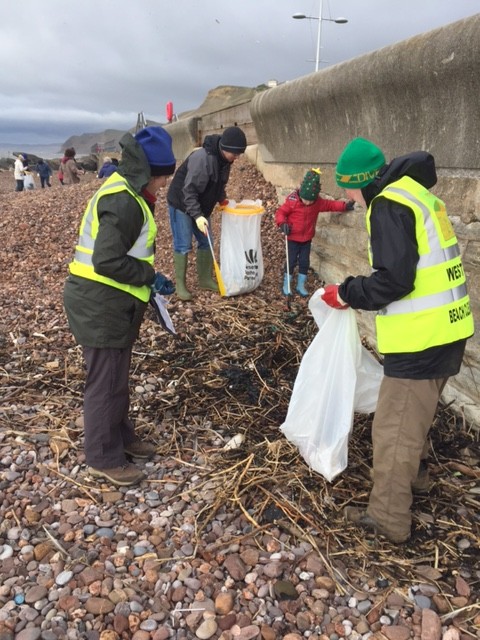 The litter was then processed by Dorset Waste Partnership for recycling.
Beach cleaning is a regular activity in the campaign "Litter Free Coast and Sea", run by Dorset BeachCare project. Communities, businesses and individuals across Dorset and East Devon come together to reduce the quantity of litter, and to maintain and improve bathing water quality.
Clean beaches would also mean a safer environment for marine and coastal animals. Local birds, dolphins and other fish could be harmed or killed by becoming entangled in or by ingesting pieces of litter.
Natalie Poulter, co-ordinator of the Litter Free Coast and Sea campaign says they aim to stop litter from getting to the beach in the first place.
"Finding the source of rubbish and preventing further littering issues from the same source is always more difficult than simply cleaning it up. It's the best way to solve the problem in the long term though, so we think it's well worth the effort."
Litter Free Coast and Sea is working with BBC2's presenter Martin Dorey and the #2minutebeachclean project to set up beach cleaning stations along the Dorset coast. Eight stations are currently in operation in Dorset.
Each year, harbours in the UK can spend up to £15,000 to manually remove debris, according to a United Nations Environment Program (UNEP) study.