A teacher from an independent school in Dorset thinks that poor physical conditioning, rather than bad tackling technique may be to blame for rugby injuries for under 18s.
Last week more than 70 doctors and academics called for a ban on tackling in UK and Irish school rugby matches, outlining the potential lifelong consequences of injuries for children.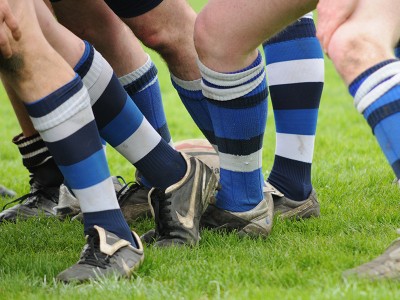 Peter Short, Director of Rugby at Canford School and former England Saxon player says, "better strength and conditioning training leads to greater consistency, so good technique can be repeated even when fatigued, which is when these injuries are more likely to occur."
However, Mr Short acknowledged the threat of concussions,
"it's a very real problem we have to try to mitigate, particularly during a period where the brain undergoes great development."
But players from Swanage and Wareham Rugby Club would oppose the suggested ban.
Alex French argued, "banning tackling would hamper the game at grass roots level."
Liam Murray added, "as long as tackling is taught safely and sensibly then there is no problem."
The call to ban tackling comes amidst a seven year project between the RFU and the CBRE to bring rugby to 750 secondary schools, and 1 million children by 2019. This follows the previous RFU project, which logged injuries in youth rugby union from 2006-2008, taking data from schools and academies across the country. They found that the likelihood of school match injuries was approximately half that of senior elite level players. Shoulder injuries were the biggest injury concern at school level, the study shows.
As a result of the study, the RFU recommended that sufficient pre-season conditioning take place for players, and this should continue throughout the season to prevent injuries from occurring.
A petition to prevent a ban on tackling has so far gained over 20 thousand signatures, including at least 300 across Dorset.