Crime in Boscombe has dropped as residents and local authorities have joined forces with the Boscombe Regeneration Project.
According to the latest national statistics, incidents of crime in Boscombe have decreased during the past 6 months. Dorset Police reported a 5.8% reduction in incidents of ASB (Anti Social Behaviour), despite a slight upturn in August. Boscombe Regeneration Partnership, a community project which involves local emergency services and residents, has be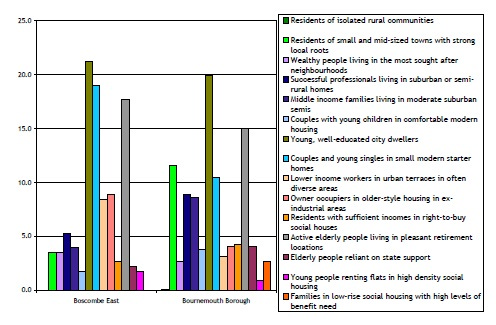 en assisting the police and working hard to make Boscombe a safer place.
Bournemouth Council and the police thanked residents for their collaboration in an operation in which seven men were given by interim Anti-Social behaviour orders in which prevent six of them from returning to the area. The ASBOs were ordered for incidents involving repeated drug dealing.
"The main strategy of tackling ASB is focused on dealing with repeat victims, repeat locations and repeat offenders," said Daniel Bull, a spokesperson from Bournemouth Council.
He said: "We'll use Anti-Social Behaviour Orders where needed to prevent repeat offenders causing harm to the community. We believe this will be an effective measure in disrupting the supply of drugs and sends out a strong message to criminals that Bournemouth is not an easy place to target."
Jose Ribas, 48, general manager of Chaplin's Wine Bar on Christchurch Road said: "I've been working in Boscombe for two years now and I wouldn't say it's a dangerous place despite its long lasting bad reputation.
He added: Drug dealing is maybe the main problem but I think authorities are doing a good job in regenerating the area and as residents we want to be helpful and as soon as we know about a crime we report it".
Antoine Sadeé, 23, a Digital Cinematography student at Bournemouth University living in St. John's Road in Boscombe, said: "In today's world no place is 100% safe; Boscombe is known to be the least safe place in Bournemouth but I think it's a good place to live in. The Safer Neighborhood team works every day to make it a safer place and with residents' help I think this will be possible".
Main picture: Mike Faherty