As people across the UK look forward to an easing of national lockdown restrictions, one expert has warned of possible adverse effects on mental health.
Mr Jacob Jg, a senior practitioner for mental health sub-contracted by the NHS, spoke to the Breaker. Mr Jg said, "Easing the lockdown on mental health is going to have a huge positive reflection in the sense of business, the economy, for those that have been isolated."
On the other side, Mr Jg added, "The mental health impact that happened is going to take some time to go back to normal. People's confidence, their social skills, their confidence within a group."
"People would not feel so confident going into a social group or activities without fear of the virus. They might have a lack of confidence or lost their self steam, and that itself is going to restrict people from living the life they used to live previously.", Jacob finished.
So far, England has imposed nationwide lockdowns on three separate occasions, last March, before Christmas 2020, and again last January, which means that people are subject to the "stay-at-home" decision and are not allowed to leave their homes except for certain reasons.
On February 22, The UK Government published a roadmap to ease restrictions across England and provided hope of a way back to a more "normal" way of life. The Prime Minister announced a four-step out roadmap to ease lockdown restrictions cautiously, started with the return of schools on 8 March.
However, the Prime Minister was clear that each stage's decision will be based on data, not dates, and the government will move cautiously to keep infection rates under control.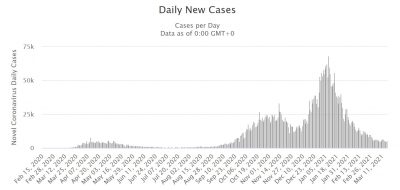 Remaining steps in the roadmap as announced by the Prime Minister to ease the lockdown:
Step 2 – no earlier than 12 April – Non-essential retail and personal care open; hospitality outdoors open; indoor leisure (gyms and swimming pools).
Step 3 – no earlier than 17 May – Gatherings of over 30 people remain illegal; outdoor performances such as outdoor cinemas and outdoor theatres can reopen.
Step 4 – no earlier than 21 June – There are no legal limits on social contact, reopening the remaining closed settings like Nightclubs, and larger events, no legal limit on all live events.