Independent shops in the seaside town are moving to a new business model to adapt to astronomical rent prices and the effects of the pandemic.
New Look marks the second high-street giant this month that has announced plans to permanently close its doors. This follows the news that Wilko, located in the Richmond Gardens Shopping Centre, has also decided to close.
Located centrally in Bournemouth Square, the clothes brand had its lease ended early by the landlord and consequently will leave another vacant shop in town.
The longstanding issues with rent in the county have been exacerbated by the pandemic and conventional brick and mortar stores have turned to online retailers for help.
The Arcadia Group, which went into administration in December 2020, sold its brands to the likes of Boohoo and ASOS.
Wilko and New Look are the latest big-name stores to fall victim to a struggling economy.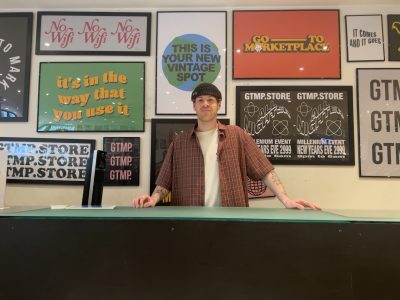 Independent businesses struggle to survive even more than big chains. Many independent businesses in the town centre rely on sharing retail spaces.
Will Alton of Go To Market Place, a vintage clothes shop which resides in Bournemouth Arcade, is conscious of the threat that high rent prices pose for his business and has taken measures to ensure its longevity.
"There is a problem with rent, there are a lot of shops shutting down around here, but we have different spaces in this building, so we have another shop underneath and we're kind of working together as a collective to keep the independent companies running".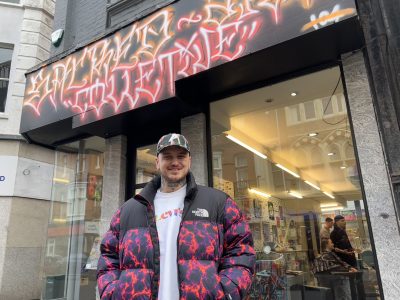 Similarly, Sacred Art Collective on Old Christchurch Road utilises a range of services to attract a diverse customer base working with local artists, barbers and tattoo artists.
Shared retail spaces allow businesses to spread the burden of utility expenses which include high rent prices; a necessity as businesses begin to recover from a turbulent couple of years.
Owner, Joe Stanley sympathises with the struggles that businesses, big and small, have faced over the course of the pandemic.
"It's a struggle definitely. With COVID, all these local businesses closing and due to rent prices always going up, it's difficult to trade".
Stanley describes his uncertainty with regards to future restrictions as a result of the omicron variant.
"I don't know, that's the thing. I'm scared of a lockdown, its worrying".
Alton shares this sentiment and is resigned to the possibility that COVID-19 restrictions may return.
"If there is another lockdown then we have to close and so be it. We've encountered obstacles like that before".
As the economy continues to slowly rebound, it appears that businesses are fighting for survival.