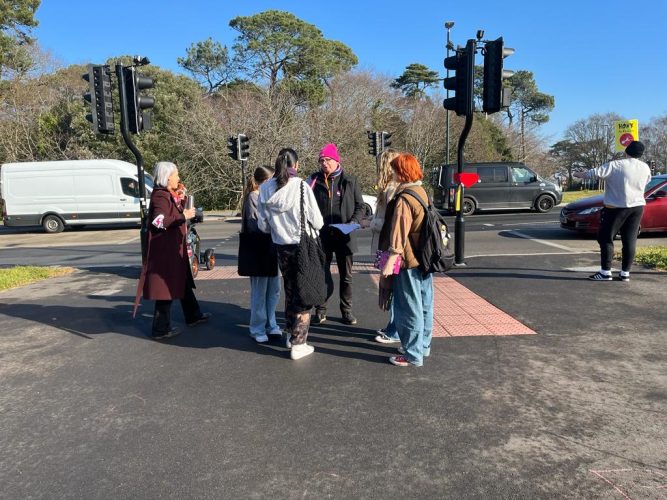 "I'm sick of sitting at home, knowing my future is on the line," says Daisy Burrows, a third-year psychology student at Bournemouth University. Her forehead wrinkles with concern as she recalls the amount of missed lectures over the past three weeks.
"I'm missing essential information from my lectures that I need to do well in assignments," she says. "I've also had trouble communicating with my academic advisor for my dissertation. It scares me that my training as a psychologist is in jeopardy."
Burrows is among the thousands of students impacted by the nationwide UCU strikes that has been going on for over three weeks now. However, the sting is a little stronger for international students, who pay nearly double the fees as UK nationals.
"The thing is, we pay over £10,000 a year to study at Bournemouth University, and I feel like I am not getting my money's worth when so many on-campus sessions have been cancelled," says Abeela Assainar, a master's student in Digital Health and AI. "I chose to come here and had massive expectations, now I feel very let down. I do understand the lecturers' struggles. But at the end of the day, my education is my priority."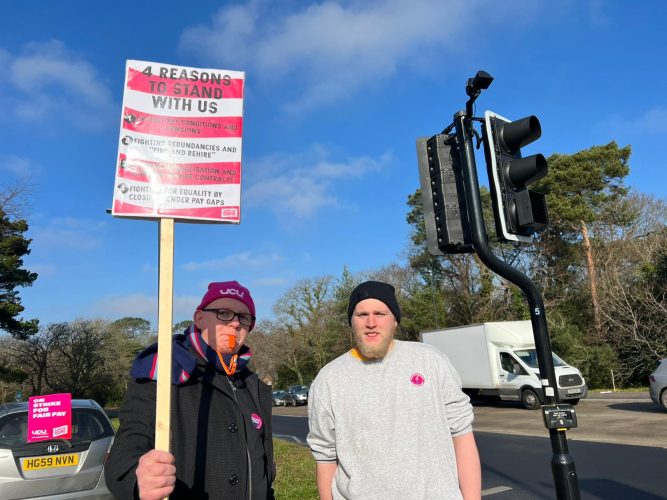 Despite numerous complaints being raised by students all over the country, many are still unaware of what the lecturers are striking for; lecturers' main goals are to curb workforce casualisation, reduce the gender pay gap, resolve disputes in workloads, and gain a meaningful pay rise.
One lecturer said that alongside being insufficient, the pay is also imbalanced between male and female lecturers.
"Men are paid more than women for the exact same job. That's not right," says Dr Steph Allen, a senior lecturer in learning development and academic integrity. "Majority of lecturers work seven days a week. They have tons of responsibilities including research and publishing along with teaching. The workload is just exhausting. We're humans, not robots."
Some lecturers have a zero-hour contract; they don't have holidays or paid sick and annual leave. The strikers argue that working conditions should be enhanced to supply good teaching to the students.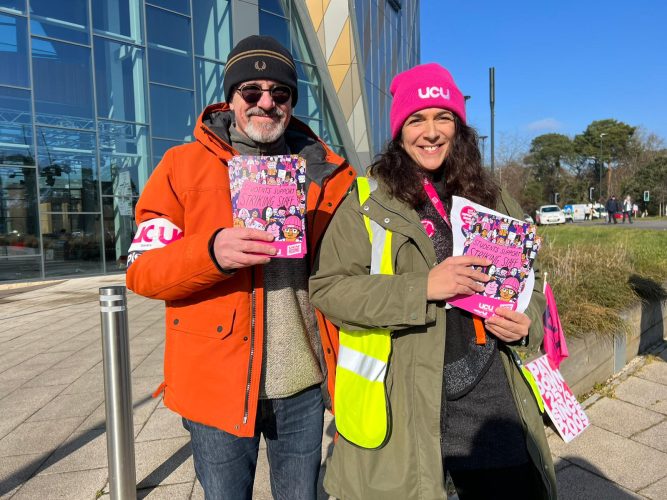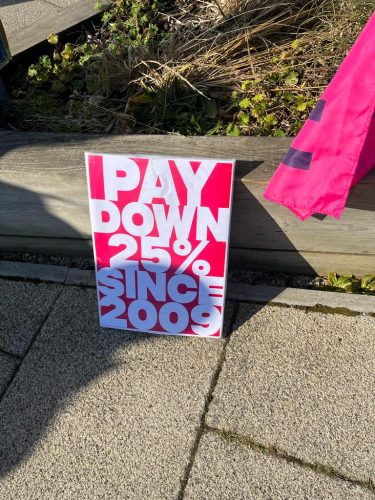 Master's student Fatima Farha believes that there could be more ways for SUBU to support the students who are missing out on vital education. Farha, who is contesting SUBU elections for VP welfare and community, says, "I'd personally advise students to band together and put forth an official complaint to get the university to take action. This will contribute to the aim of the movement benefitting both lecturers and students."
It may now be encouraging that after three weeks of protests, strikes have now come to a temporary halt. Strikes have been postponed for the next two weeks, giving students the chance to catch up with the content they've missed.
In a statement, UCU General Secretary Jo Grady said, "Strike action by 70,000 university staff has secured unprecedented commitments from university employers on pay, conditions and pensions. Action can now be paused to allow for a period of calm. This moment belongs to every university worker who has courageously stood on picket lines."
Education will be impacted further if the strikes continue. Both students and lecturers hope for a resolution in the upcoming weeks.