Dorset Police want to crackdown on alcohol-fueled incidents in two areas of Poole.
A report by Dorset Police shows that last year cases of anti-social behaviour and street drinking in Ashley Cross and Poole Town rose by 500%.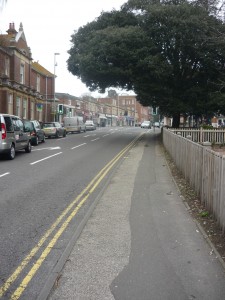 The Police have requested that a designated public place order (DPPO) is put in place to reduce the number of offences committed.
The request for a DPPO needs to be supported by Poole Borough Council, and the Newtown and Parkstone Area Committee are meeting tonight to discuss the proposal.
Councillor Tony Woodcock from the Newtown and Parkstone Area Committee said:
"I am not really in favour of crackdowns unless we know what the actual size of the problem is, I am not aware that there have been any great difficulties in the Ashley Cross area.
"I know we have got to a critical point, there is a balance to be kept between the residents and the night time economy."
There has been a mixed response from residents living in Ashley Cross. Jane Patel lives on Chalice Road, which backs onto Le Bateau, a popular bar and bistro there.
Mrs Patel describes the noise on a Friday and Saturday nights as "phenomenal".
"The noise and rubbish is atrocious. In the morning there are pizza boxes and beer bottles all over the streets and no one picks it up.
"It is the councils fault for allowing so many licensed bars, and there is another down the road that is about to open," said Mrs Patel.
But Grace Adams, who lives on Station Road does not think that anti-social behaviour or street drinking is an issue in the area.
If the order is approved police will have the power to seize alcohol from people drinking on the street.