Christmas is considered the most important holiday of the year in many parts of the world, and is often celebrated with delicacies prepared exclusively for the occasion. Let's take a trip and 'snatch' some new ideas from abroad for our Christmas dinner.
[one_half]
Denmark 
One of main dishes of Danish culinary tradition is Flæskesteg, and it is also one of the favourite dishes for Christmas Eve's meal.
Flæskesteg is a version of roast pork, and since the 19th century, when wood-fired ovens started entering Danish houses, it has been prepared with crackling, cooking joints together with the rind. The traditional recipe says to roast a joint or neck of pork, leaving the rind, and cutting the skin into narrow strips which must be rubbed with salt. The joint has to be baked for about two hours in a hot, pre-warmed oven. The result should be an appetising, crunchy roast to serve with boiled and caramelised potatoes:brunede kartofler.
Typical Danish sweets are of course Christmas cookies, and æbleskiver, traditional Danish spherical pancakes which are sprinkled with powdered sugar and served with jam.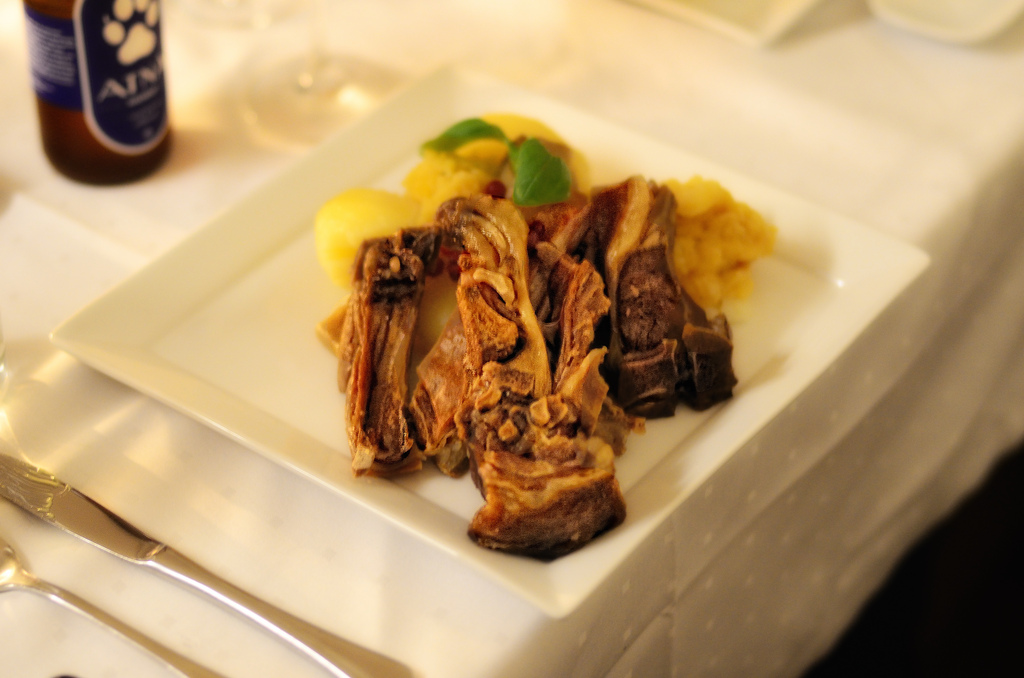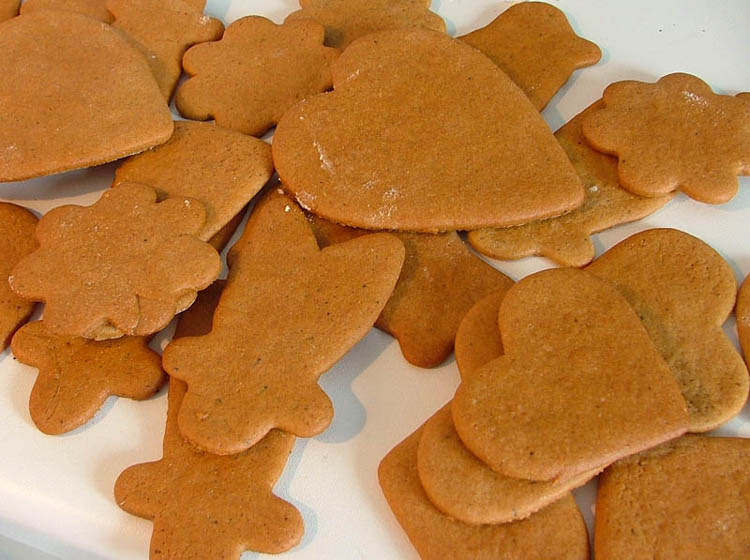 France
As an appetiser in France you simply must start with amazing Foie gras.
Foie gras, which is made from the liver of a fattened duck or goose, is a popular and specialty in French traditional cuisine, and is well known for its buttery and delicate taste. Foie gras can be sold whole, or is often prepared into mousse or pâté, and may be an accompaniment to another food item.
The technique for Fois gras preparation dates as far back as ancient Egypt, where people used to keep birds for food and deliberately fattened them.
Each region in France has its own traditional Christmas menu, with dishes like goose, chicken, capon, turkey stuffed with chestnuts, oysters, and boudin blanc (similar to white pudding).
However, the best moment, especially for children, is dessert time, and French culinary tradition provides many delicious desserts:
La 

bûche de Noël

: a log-shaped cake made of chocolate and chestnuts.




 

Le pain calendal: typical of southern France, it is a Christmas loaf, part of which is traditionally given to the poor.


 

Treize desserts

: a ritual 13 desserts, which can be different from region to region, representing Jesus Christ and the 12 apostles


 

La 

Galette des Rois:

(on Epiphany) is a round cake made of puff pastry and almond cream, which is cut into pieces and distributed by a child, known as le petit roi or l'enfant soleil. Whoever finds la fève – the porcelain statue hidden inside – is King or Queen and can choose a partner.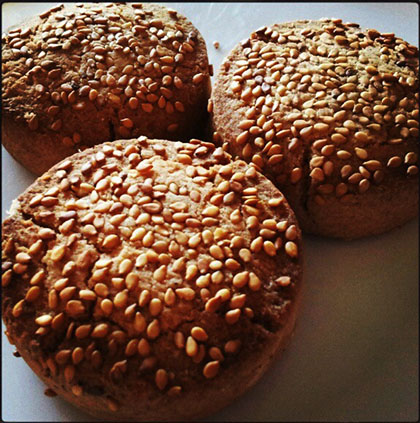 Germany
Kartoffelsalat cannot be missed on German tables on Christmas day. It is made mainly from boiled potatoes, but other ingredients can be added like bacon and onions. It can be prepared with oil, vinegar, mayonnaise or yogurt.
Typical dessert is the Christollen, a very rich fruitcake with a core of marzipan and bits of candied fruits, raisins, walnuts, almonds and spices such as cardamom and cinnamon; sprinkled with icing sugar.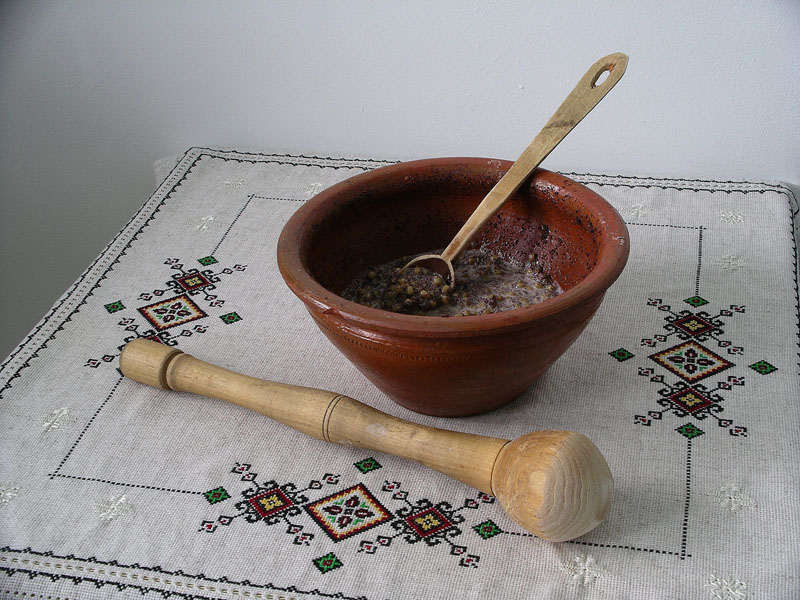 Great Britain, Canada, United States, Australia, New Zealand

The Roast Turkey is definitely the king dish of the British Christmas, with fillings such as bacon, suet, and chopped hazelnuts. Some slight differences for the filling do exist from country to country, but turkey remains the main dish for an 'English' Christmas meal.
The typical traditions of Great Britain are also common in Canada (except for French Canada, which follows French customs), United States, Australia and New Zealand; with some exceptions inn North America, where for example, the roast turkey is served with cranberry sauce.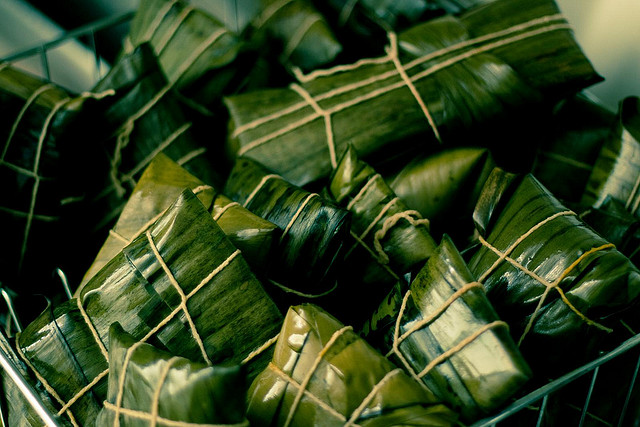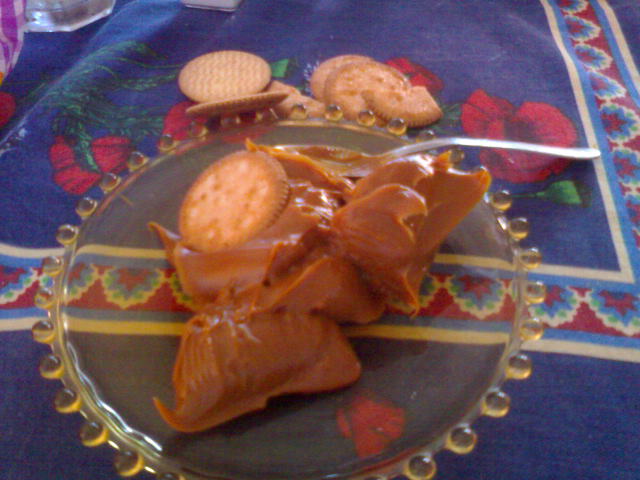 [/one_half] [one_half_last]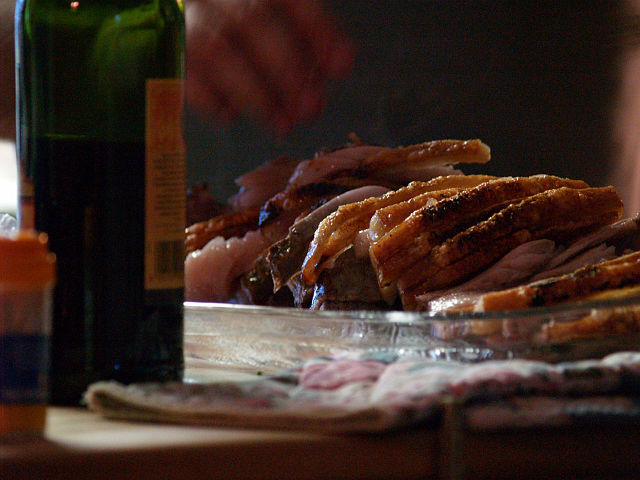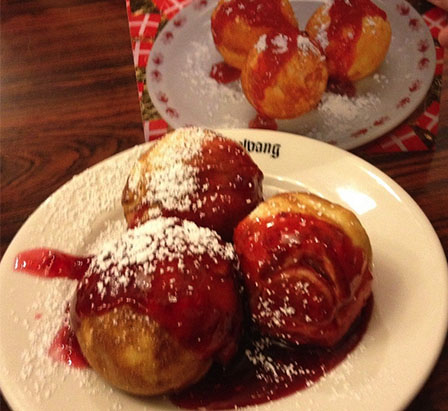 Norway
Norway has many traditional dishes, and local meat and fish specialties, that can be prepared and enjoyed during Christmas.
Pinnekjøtt is a meaty Norwegian dish; it is salted and dried lamb ribs which are traditionally steamed over birch branches. In some regions the ribs are smoked prior to curing. They are usually served with sausages and boiled potatoes.
Lutefisk is a Norwegian Stockfish that has been left lying in water and then cooked in an oven. Typical accompaniments are potatoes, bacon, mushy peas and mustard.
The most famous sweet is probably Pepperkake. This is gingerbread-like and spiced cookie flavoured with black pepper.
Curiosity: In Norway and Sweden, pepperkaker/pepparkakor is also used as a window decorations.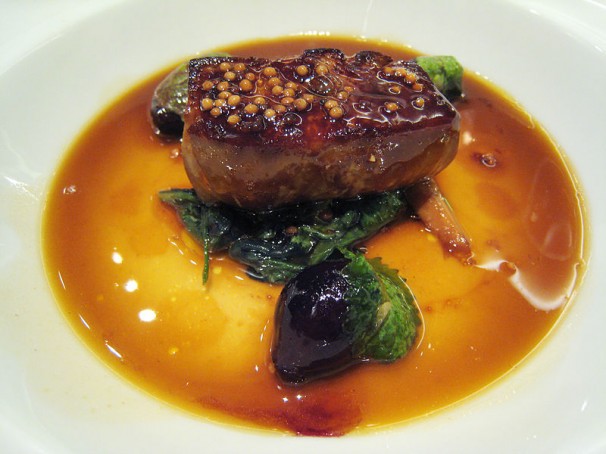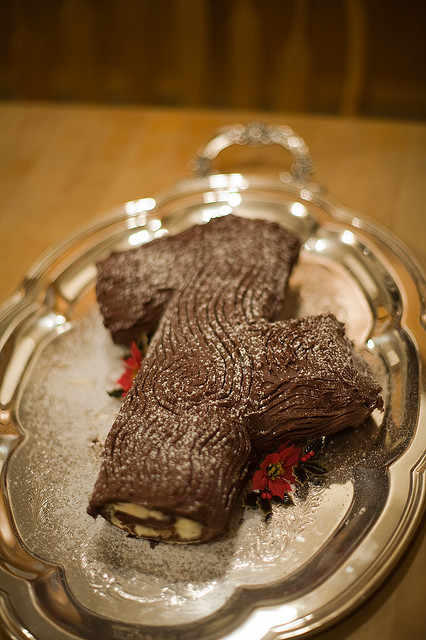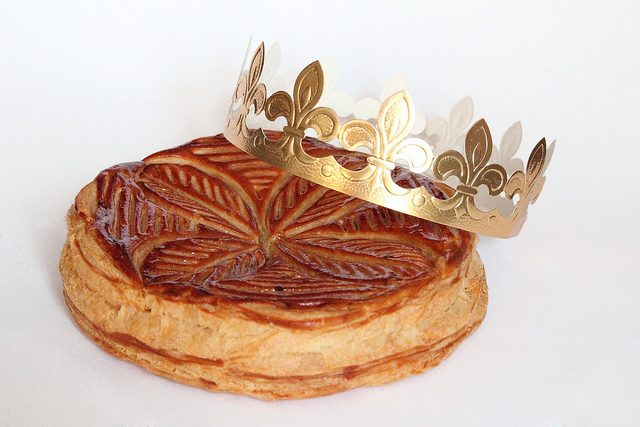 Spain
A Christmas classic in Spain is Escudella i carn d'olla; a soup of vegetables and meat, with turkey and glazed fruit.
A very famous and loved sweet is Polvoron. Los polvorones are soft and very crumbly Spanish shortbreads made of flour, sugar, milk, and nuts. They are produced mostly in Andalusia.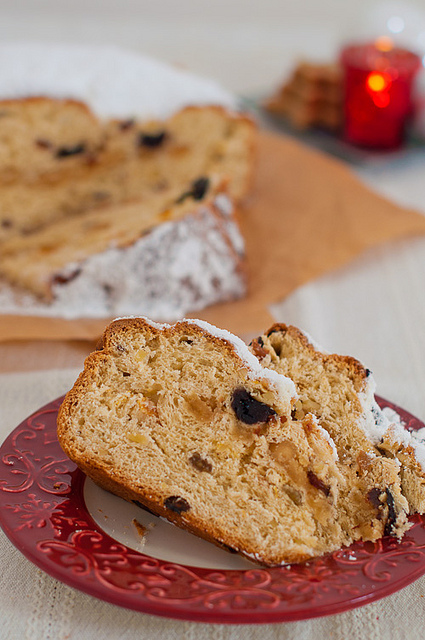 Russia and Ukraine
In Russia, 13 days after Western Christmas, on January 7, Christmas is celebrated according to the old Julian calendar. The Holy supper, which is made of 12 foods, symbolising the 12 Apostles, are made with the main ingredients of a special porridge called Kutya – made of berries, sweetened with honey and dressed with walnuts and poppy seeds – mushrooms, garlic, hones, apricots, oranges, nuts, peas, and Bobal'ki (small biscuits combined with sauerkraut or poppyseed with honey). The union of these ingredients symbolises hope and immortality. The traditional sweets are piroski, which are cakes stuffed with ricotta cheese, raisins, apples and berries; fried or baked.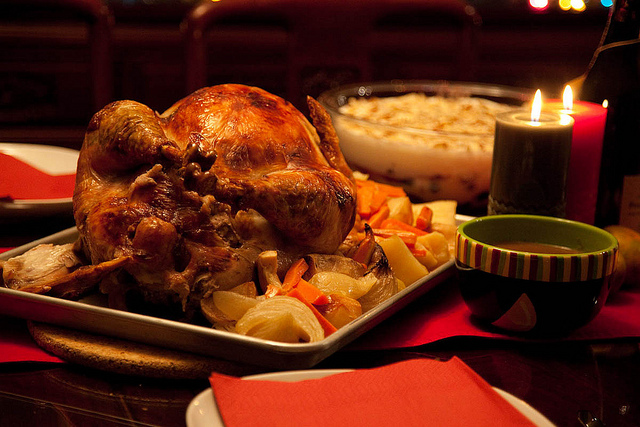 Venezuela
In Venezuelan culinary tradition, Hallaca is the typical Christmas dish. Hallaca is made from a mixture of beef, chicken, pork, raisins, capers, olives, covered with cornmeal dough and folded within plantain leaves and boiled or steamed. This tradition dates back to colonial times when plantation owners donated leftover food scraps to their slaves on Christmas, who would wrap them in cornmeal and plantain leaves and cook them for several hours. In the other countries of South America, it is known with other names; such as guanimos in Dominican Republic, and pasteles in Puerto Rico, where the meat is mixed with plantains, bananas and other starchy root vegetables.
Typical sweet is Dulce de lechosa, which is made of cooked and sliced unripe papaya immersed in sugar syrup [/one_half_last]
Main picture:  Niall McAuley
Other pictures: Flikr and Wiki commons.   John Krogh; æbleskiver; Jonik;Charles Haynes;Renée S.;nerdcoregirl;Rafel Miro;joana hard;Oleh Petriv;Morten…; Alex Lanz;Da_dinges