On a Saturday morning in Boscombe, it is a sunny winters day. Out of 18 wards in Bournemouth, Boscombe has the highest likelihood of loneliness. Here in the town centre however, you would not know it. The town is teeming with noise and life. I took a walk through the town to see what I could find out.
It's a bustling marketplace in the town. Venders shouting out at customers, trying to sell flowers or cuts of beef and lamb. This is occasionally interrupted by the whoosh of an electric scooter flying past. Down the road two people share a chat by a self-service dry cleaner.
It's a vibrant atmosphere, fast paced and hectic. A short walk out of the town gives a chance to take a breath. The pace slows down and the noise begins to fade out. The shops are replaced by rows of houses tightly packed together, cars parked nose to tail on the side of the road, many looking like they have been left untouched for years, dust covering the windscreens.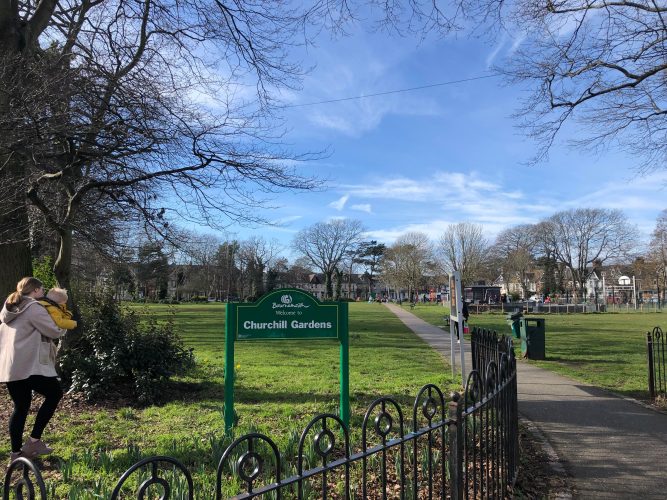 A park just outside the town centre provides a peaceful spot, there is a faint echo of children playing on the swings. I walk and take a look at a noticeboard a few paces in from the park. Among various notices of upcoming events I stumble upon a flier for PramaLife stating Friendship Line: You're never alone with friends on the phone. Promoting a friendship hotline for elderly people.
The reality is despite all the noise and traffic of the town, Boscombe is one of the loneliest places in Bournemouth. A 2017 study found that people living here had the highest risk of being lonely. I take another look at the noticeboard and find that PramaLife have a charity shop back in the Frying Pan of the town centre. I head back towards the town, the pace picks up, the noise gets ever louder and louder as I approach. I reach the Prama shop in the Sovereign Shopping Centre. The shop is covered in posters of quotes from people who have been helped by the services Prama offers.
In a place where loneliness is so prominent, this friendship service provides a beacon of hope for elderly people who may feel lonely or isolated. Fern works with the charity, she tells me the phone calls provide a vital service for people "who can't or don't want to leave the house".
"There is no pressure on the calls, it's organic. It's about just calling and talking about whatever you feel like. We encourage that even if they don't want to speak on the call they can just join in and listen."
PramaLife is a subsidiary of the Prama charity which operates across Bournemouth, Christchurch, Poole and even East Dorset. The charity has more than 130 volunteers and has eight charity shops across these areas. PramaLife works to support older people by providing services which directly tackle social isolation. These services include the friendship calls aswell as social events such as 'Knit and Knatter' which encourage people to get together and talk. "It's part of their lives," says Fern, "it becomes part of their weekly routine."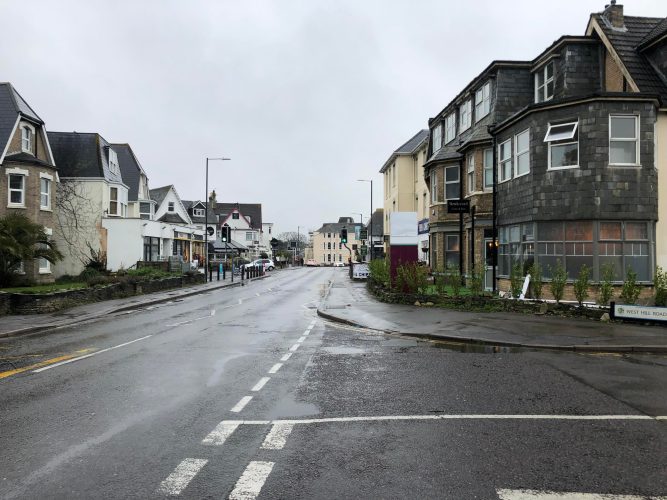 Tuesday afternoon in West Cliff. Rain trickles down from the sky. The pavement is wet and covered with puddles. The sky is grey and dark. I walk down the main road with tall hotels either side of me, standing proud and prominent. To my right I look past the hotels there is a faint view of the sea. The streets are busy with cars but sparse of life. There are hotels and apartments but very few houses or shops. A walk out of the main road takes me on a long path of wide-open roads with empty parking spaces on every side. Houses are hidden behind tall hedges, isolated from view. A walk here on a rainy day can feel like you are the only person in the world.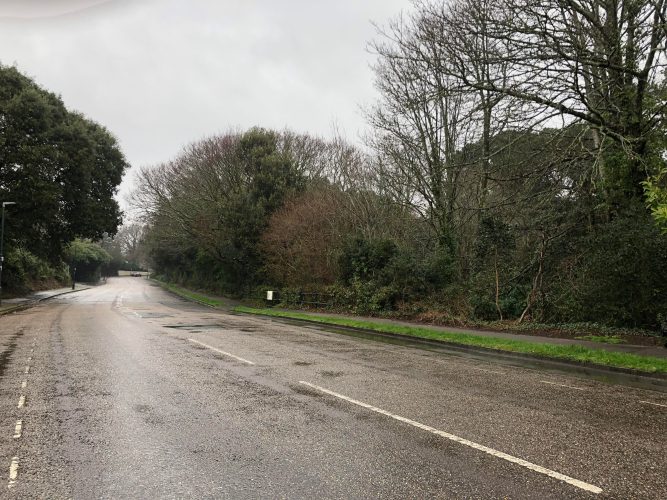 Westbourne and West Cliff is another area in Bournemouth which suffers from loneliness. It has the highest number of lonely people in the area. I asked local Rev Chris Colledge about why this area may suffer from loneliness, he says: "A lot of people are drawn to seaside towns in retirement".
"The older generation will move here and retire together, perhaps as a couple and one has died. These people can become very isolated. It's one of the most awful things that can happen. You've worked your whole life and then have no one left in later life, it can feel like you have been put in an emotional dump."
Rev Chris is currently president of the Westbourne rotary club and works in the community to help those struggling with loneliness. The rotary club are organising lunch clubs to try and bring the community together. Rev Chris explained how initiatives such as this and the work of charities such as Prama are so important in isolated communities.
"Community groups are so important. Society has changed so much; people don't even talk to their neighbours anymore. So much of our society is geared towards self-preservation, people forget to ask how others are."