The TikTok revolution has taken the world by storm, with 315 million downloads of the app since the start of 2020 – that's the most downloads of an app in the first quarter of a year – ever. Formally known as 'Musica.ly' the brand merged in a multi-million-pound deal to become TikTok in August 2018. Since then the app has grown consistently in popularity, and particularly so, due to all the free time the world is having in isolation.
It seems that external societal events are also influencing the use of TikTok. The Coronavirus pandemic has meant the many of us have had to adapt to taking our world online – engaging with friends, family and strangers through virtual means. Plus, hours on end spent at home has left a lot of us, well – bored…
But what exactly is TikTok? Some would assume its merely an app for generation Z, who have the spare time to follow and make up dances whilst lip-synching to Taylor Swift – but it's a whole lot more than that. Big brands are now cottoning onto the marketing side of the app, with the ability to reach huge numbers of people in one short video.
The premise of the app is creating entertaining and engaging videos between 15 seconds and 1 minute. TikTok gives the user the ability to cut and edit the video using tools and effects that you'd expect to see in professional work, essentially creating a whole new generation of 'at-home' content creators. Whilst some may fit the stereotype of singing and dancing, others have used it for storytelling, advertising, and spreading information – the list is endless. Essentially, you can make what you want of it.
TikTok also has the highest engagement rate of any app in the mainstream social media market, averaging up to 50% in some cases, far beyond the likes of Twitter and Instagram.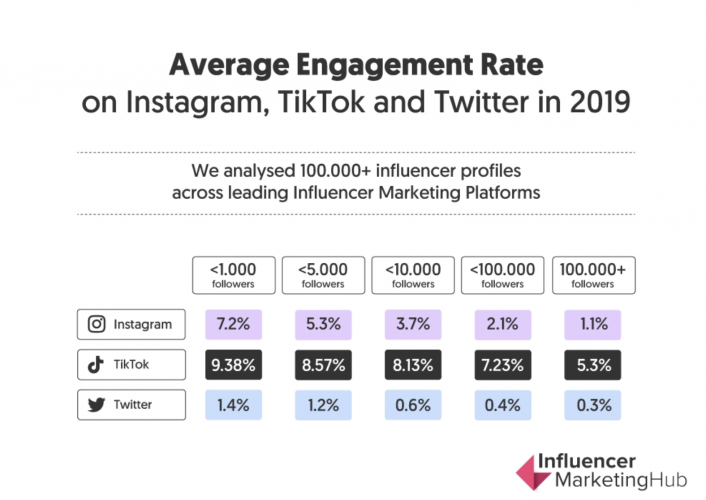 TikTok usage has surged since the beginning of the pandemic, with a 34% increase in UK downloads of the app in the week of March 23rd when the lockdown was announced. Many have found it a great way to get creative and pass the time, with complex TikTok videos sometimes taking days to make.
"I want to expand my reach and I find it easier on TikTok than on Instagram," said one TikTok user. "I try to vary my content so it's always something different as I'm not a huge fan of lip-syncing videos".
"I have been using TikTok for months even before lockdown. I started seeing TikTok tutorials on Instagram and then I decided to download it," said another.
Even doctors and nurses have been getting involved, showing a fun side to a difficult time inside hospitals. NHS staff have been using it as a way to spread the initial government 'Stay at home' message, in the hope of appealing to a younger audience and make staying at home a trend.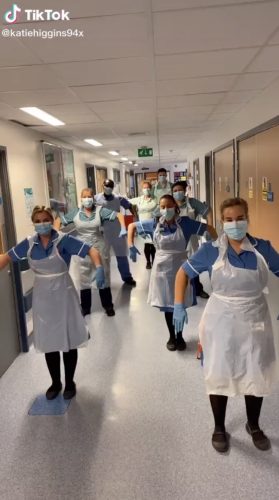 But is TikTok just for teenagers? It seems the pandemic has also helped here, with accounts being made and content created from people of all ages, including grandparents, like 'GrandadJoe' seen below. Many people view it as an app solely for teenagers, with one TikTok user saying "at 22 I feel a bit too old to be using it, but over quarantine, I've been watching videos of house renovations, up-cycling, art time-lapses, and I honestly can't get enough".
"I was never interested in using TikTok as I thought it was just for kids, but since the lockdown started, I've taught myself to use it and have actually found it a really creative and fun outlet to use, even in my twenties. I do still feel that there is a bit of a stigma around using it when you're slightly older, but I think as more people download it, that's slowly going", said one TikTok user.
It'll be interesting to see how TikTok survives in a post-lockdown era.
Inspired to make a TikTok video? Here's How.