Poole Council has unanimously passed its budget, for the first time in its history.
One of Poole's longest serving councillors, Conservative Cllr Ann Stribley said: "In over 35 years of being a Poole councillor, I cannot recall there having been a unanimous vote in favour of a council budget."
Leader of the hung Council, Conservative Cllr Elaine Atkinson, who had proposed the budget, later confirmed that the unanimous decision taken by Conservative, Liberal Democrat and Poole People councillors. The first time this has occurred in Poole's long history.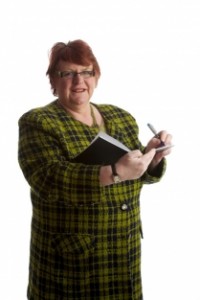 Cllr Atkinson's budget looked to address a funding gap of around £4million, due to government cuts. The approved proposal identified £7million in savings, required in order to meet the increasing demands of adult social care.
There were a number of positives including an increase in funding for social care, additional funding to bring forward youth employment and apprenticeship schemes, additional funding for the provision of affordable housing, and a continued freeze on council tax.
Liberal Democrat Cllr David Brown said: "The Conservative budget has much merit."
But he raised amendments, worth £500k to be used to greater fund a number of projects, such as an additional £100k towards the provision of affordable housing, and a further addition of £100k towards the councils apprenticeship programme.
Both Conservatives and Liberal Democrats voted to incorporate these amendments within the budget. Poole Peoples Party, however, opposed this decision.
It was also noted that Poole Council will need to reduce £13million from its budget for the next budget.