A Roman god bronze figure and a 7th century gold necklace are the star attractions of an online campaign celebrating Dorset's archaeological history this December.
For the 24 days leading up to Christmas Day, historical findings made in the southwest county will be showcased on social media in an advent calendar style, for all to see and hopefully appreciate.
The man behind this unusual advent, Andy Whiting, said he came up with the idea on the first day of December while he was opening up his chocolate advent calendar.
The mid-30s archaeology graduate from Bournemouth University who typically puts up photos of historic buildings or landscapes says about this advent: "I thought it would be nice to share photos of some less famous but really interesting smaller finds from the local area… to show off just how rich and interesting the archaeology of the county is."
By 7am on 1 December, Whiting had taken to his Twitter page to tweet his first #ArchaeologyAdvent artefact – a colourful aquamarine bronze figurine of a Roman god found in the "Roman fortress at Lake, near Wimborne #Dorset".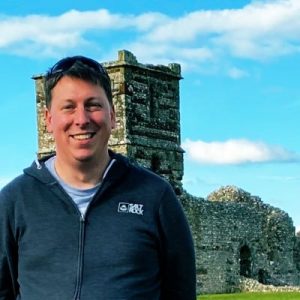 Dorset is a county located in south-west England with a long history of human settlement stretching back to the Neolithic era. The Romans conquered Dorset's indigenous Celtic tribe, and during the Early Middle Ages, the Saxons settled the area and made Dorset a shire in the 7th century.
This has made Dorset a favourite area for archaeologists because its historical buildings and interesting artefacts. In fact, three-quarters of its coastline is part of the Jurassic Coast Natural World Heritage Site.
Other artefacts featured in the archaeology advent, now in its eight day, include a 9th century golden pointer known as "the Knowlton Jewel", so named because it was discovered in Knowlton town in Dorset.
While Whiting, who earns a living as a project manager on Naval ships and submarines says he likes all the historical findings he has lined up, his favourite from the first week would be "this lovely golden pendant which contains a rock crystal… found on farmland near Milton Abbas by a metal detectorist in 2019".
Some of the artefacts can be viewed in local museums in Dorset however, most are kept in the British Museum.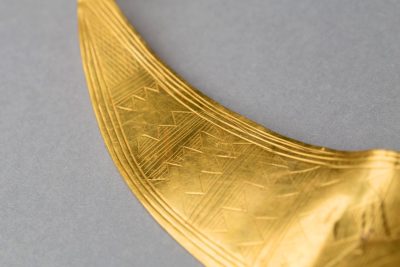 But should the Dorset County Council be doing more to further promote the region's rich heritage and attract more visitors to see them?
Sarah Roff from the Dorset County Council responded saying: "Dorset's rich heritage plays an important role in our product and we market this as part of the whole Dorset experience and offer via our website, social channels and PR activities".
Ms Roff is referring to Visit Dorset, a Destination Management Organisation funded by Dorset County Council to help nurture the county's visitor economy.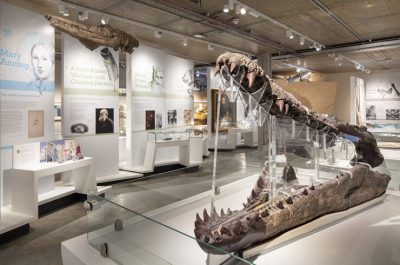 Indeed, the organisation does its bit by organising destination packages for tourist to see historical findings and structures in Dorset, in addition to educating people about its importance both regionally and nationally.
And the role of museums cannot be overstated since they are burdened with the task of preserving and showcasing many of these findings.
https://twitter.com/DorsetMuseum/status/1471756923766718465
Founded in 1846, the Dorset Museum in Dorchester warrants special mention. It was, according to Ms Roff: "Dorset's first conservation organisation being established to collect, preserve, research and exhibit objects relating to the archaeology, natural history, art, literature, and culture of Dorset".
Looking forward to the rest of the advent revelations, Whiting admits: "some nice, personal, small finds to come through [in] the month – the type of thing that connects you with the people who held or used the artefacts in the past".
Follow Whiting's #ArchaeologyAdvent here.