Some Winton residents feel "stitched-up" by a proposal to introduce a licensing plan to deal with rising numbers of student houses in the area, as is already place in Oxford.
The proposal has been made to Bournemouth Council by the Winton Community Forum, in an effort to tackle anti-social behaviour by students living in Winton.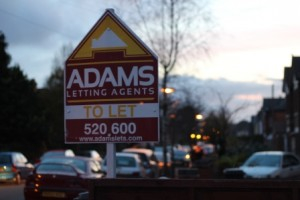 Local residents have long complained that "studentification" is destroying their community, causing an increase in noise, litter and anti-social behaviour problems.
The proposal suggests that houses of multiple occupancy (HMO's) cannot make up more than 10% of houses in an area. If this figure reaches 15%, all future applications by landlords to create HMO's will be turned down.
HMO's make up over 13% of housing in Winton East, and students living there temporarily make up 25% of the population.
Many residents living in Winton East are concerned that introduction of the leglislation will make it impossible for them to rent out their homes, as the area is already saturated with HMO's and the council may turn down future applications. One Cardigan Road resident said:
"I've lived here for 25 years, and have put up with anti-social behaviour since the early 90's. It's ruined our quality of life. I have considered leaving, but it's been pretty much made impossible for me.
"We've been stitched up in that respect. In the situation that I'm in, I wouldn't be able to sell to a family, or I'd have to sell at a loss because of the student problems that we get all the time. With the new proposal, I probably won't be able to let my house out either."