Vietnam, a country rich in history and culture, slowly emerging as a major tourist player in Asia. This Indochinese beauty boasts fantastic weather, a vast tapestry of civilization, and sights to die for!
Here are our 10 travel tips for visiting Vietnam:
Be prepared
Like most countries in South-East Asia, Vietnam needs some thinking before you enter. Firstly, you must apply for a visa in advance; don't just turn up and expect to walk in! Secondly, speak to a travel doctor before setting off to work out which jabs you need, and don't forget that parts of Vietnam are malaria zones
Take advantage of geography
Vietnam is perfect shaped for travel; it's a long and thin country, so start up North and travel south, or start down South and head up North.
Sa Pa
Make sure you see this wonderful little town. Situated in the Northern mountainous region, not far south of China, Sa Pa is a charming little place with distinctive French and Chinese influence. Take a motorbike out for the day and head off into the mountains, or mix with the Hmong Tribe and purchase their many many wares!
The Mekong delta
Dubbed a 'biological treasure trove', the Mekong Delta is where the Mekong river empties into the sea through a multitude of chains. Take a boat out for the day, and shop at the river markets.
[one_half]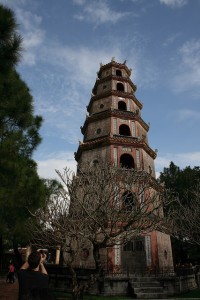 Photo by Carlescs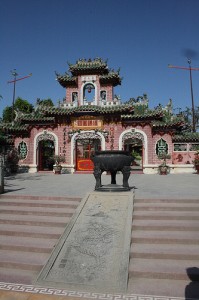 Photo by Carlescs [/one_half] [one_half_last]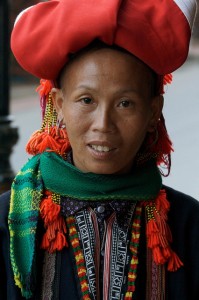 Photo by Bob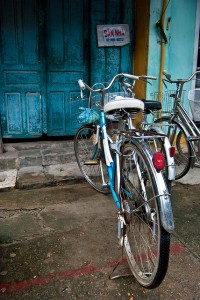 Photo by Sean[/one_half_last]
Ha Long Bay
A UNESCO heritage site; Ha Long Bay is a major attraction to visitors of Vietnam. Many boat trips exist, and most offer other activities such as kayaking. The area is other-worldly, with enormous limestone cliffs towering out of the green plankton filled water.
Confusing currency
The official currency of Vietnam is the Vietnamese Dong; of which 10,000 equals about 30p. This can get confusing in itself, but most vendors and businesses will also accept US Dollar. Be ready to get multiple platforms of change!
Learn the history
To many people, Vietnam is a war rather than a country. There is so much to do here, but what better place to learn about the Vietnam War than Vietnam itself. See the bullet-hole ridden walls in Hue, the harrowing tunnels of Cu Chi, and the Demilitarized Zone between North and South in the centre of the country.
Enjoy some weird food
Fancy something a little different to eat? In Vietnam you can eat snakes, frogs, and mice!
Puppet shows
These puppet shows, that date back to the 11th Century, use a combination of acting, music, and water to perform one of the greatest demonstrations of Vietnamese culture.
Hoi An
A wonderful town that completely represents the French Indochinese culture that Vietnam has to offer. Take a stroll down the charming streets, and enjoy the colourful lanterns at night.
Main image: Nguyen Trung