Nourish Care got the title of one of the most creative companies in England due to the creation of their new app to help the elderly.
The app is designed to remind them to take their medicines and help them keep track of what they eat and drink, among other things. Their families and care takers can also monitor all the information.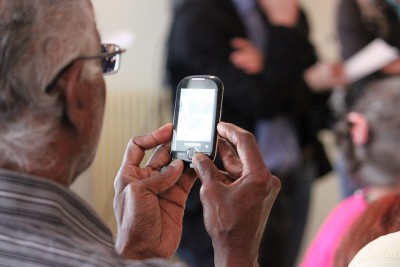 "Our care takers are being introduced to it, but it's still up to families choosing to put it into a persons home. Very simply, it means rather than necessarily phoning the relations of a client to reassure them that their loved one is drinking and eating correctly, they can just look it up," said Andrew Davis from Right at Home Bournemouth and Poole, one of the companies that has been testing the app since the summer.
He adds the app allows for paper work they had to deal with to be accessed easily and updates between care takers  and families is now at the press of a button.
Nourish states their work aims to bring design and development in technologies to care.
Councillor Blair Crawford is the first to recognise the importance of the app as well as the involvement older people have with new technologies.
The Creative England 50 researches and evaluates the commercial success of an idea that stands out. According to their report, the creative industries contribute £76.9bn to the UK economy and employs 1.7 million people.