"There is going to be an explosion in Indie publishing in the near future but these writers do not have enough resources to edit and proofread their works to make them the way they should be," says writer Carol Rivers.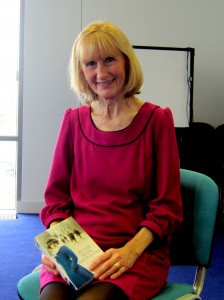 Indie publishers are those writers who prefer to publish their work themselves. Ms Rivers was speaking at the Bournemouth Library on the occasion of National Libraries Day. She feels that even as digital technologies such as the Amazon Kindle become more and more popular, writers will try to get their books published through mainstream publishers.
Talking about her recent book, the East End Angel, she gave the audience a brief overview of her style of writing. She inspired the younger audience by giving writing tips and getting published.
An aspiring writer who wishes to remain anonymous said that he would never go for Indie publishing as he feels that those who have done so have not been able to sell their books at all.
Senior Heritage Librarian Peter Kazmierczak feels that people might try to get their first book published independently in order to get their foot in the door. After that they could use the publicity to approach mainstream publishers.
The National Libraries Day celebrations included other events such as Children's rhyming session, computer training and pirate story telling for children.
Main Image: Ildar Sagdejev