The 18th Party Congress of the Communist Party of China (CPC) was held on November 14 and its new leaders were unveiled.
Xi Jinping, 59, has been elected as the general secretary of CPC Central Commitee, the top leader of CPC.  He is expected to be the new leader of the world most populous country and the leader of People Liberation Army (PLA) as well.
The new Politburo Standing Committee is consisted by seven people, two people less than before. Other members of the newly elected Standing Committee of the Political Bureau are Li Keqiang, Zhang Dejiang, Yu Zhengsheng, Liu Yunshan, Wang Qishan, and Zhang Gaoli.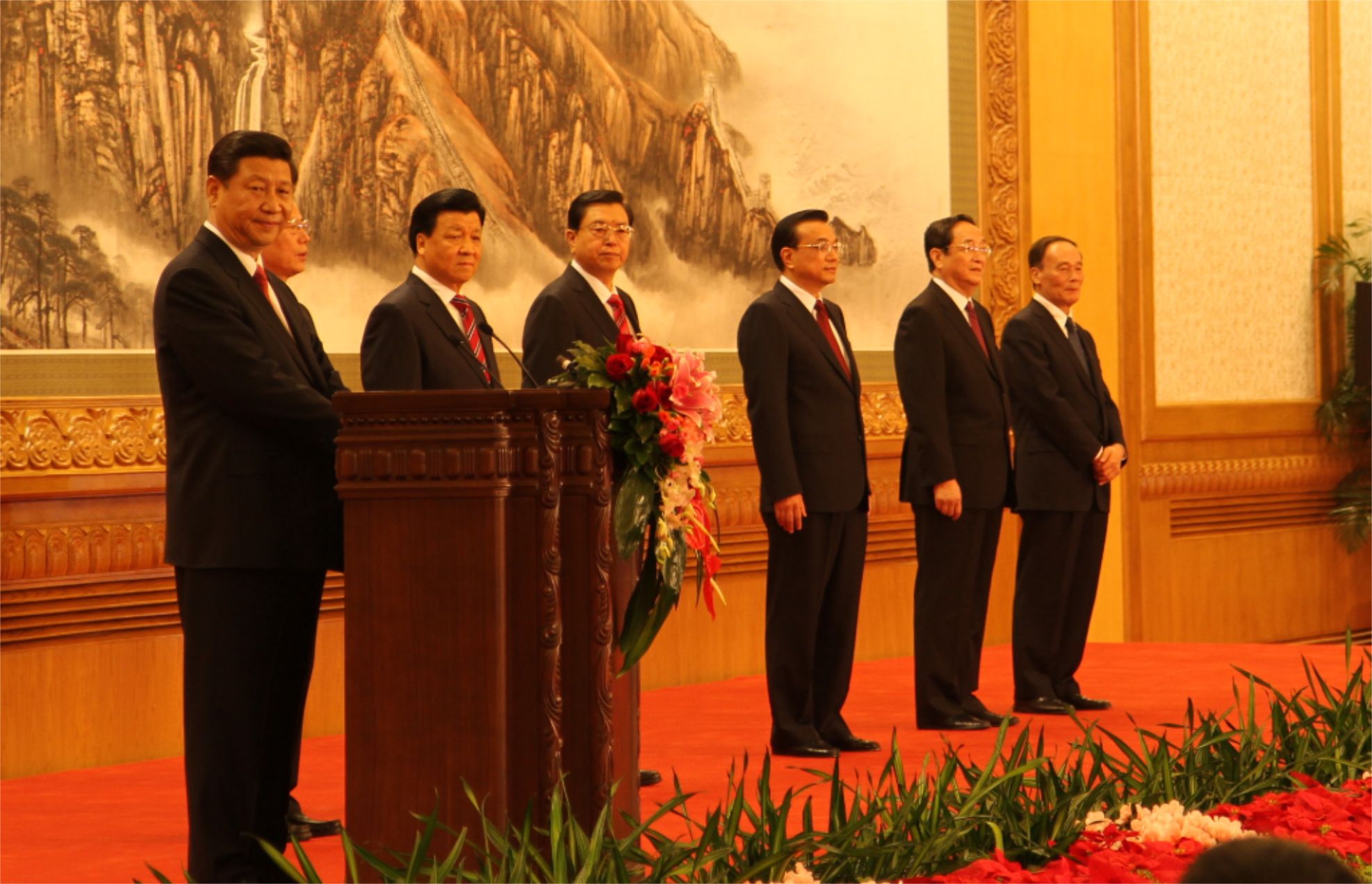 From left to right: Xi Jinping, Zhang Gaoli, Liu Yunshan, Yu Zhengsheng, Li Keqiang, Zhang Dejiang, Wang Qishan  
Hu Jintao, the current top leader of CPC, the nation and PLA, said he would retire completely next year. Such a complete power transfer has never been seen in China before. Mao Zedong and Deng Xiaoping are all lifelong power holders. After Jiang Zemin retired from CPC, he controlled PLA five more years, which is half of Hu's decade.
Chinese media said this change was a positive signal for the sustainable development of China and CPC.
"We must always be of the same mind with the people and share the same destiny with them, and we must work together diligently with them for the public good, to live up to the expectations of both history and the people," said Xi in his speech on November 15.
However, Xi did not mention the word "reform" in this first speech after he became the new leader. Instead,  he  promised people a bright future – better life, better economy and less corruption. As a generally believed to be practical person, such behavior is observed as dignified.
Xi's  late father Xi Zhongxun was a former leader in CPC and PLA. He was also an important advocator for the reform in China.
Xi will bring a different style of leadership with him from that of his predecessor Hu Jintao. He was born in a environment where politics is routine, lived in rural during the Cultural Revolution, worked in several provinces in China after graduating from Tsinghua University. As a number of the "princeling", which means the second generation of Chinese previous top leaders, Xi comprehends China. He knows the possibilities and obstacles in front.
Xi is younger and has a better understanding of the West. However, it is not easy to point out the possible changes to the relationship between China and the rest of the world. Xi is the top leader, whereas presently the decision-making in China is not decided by an individual. CPC Central Committee has chess games to play, so does the Standing Committee. Balancing the profits of different factions will be a big challenge for the new leader and the Chinese people. It is believed that there would be no big change in Chinese diplomacy, according to Radio Free Asia.