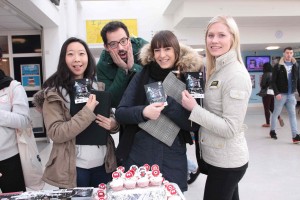 A group of students performed a flash mob yesterday at Bournemouth University organised by postgraduates from the event management class.
This gesture followed many activities done by these students to advertise their upcoming event "Mini Danceathon" taking place on Thursday 26th of March in BU Sports Hall. Inspired from Comic Relief Danceathon (8 March 15), the event will feature 2-hour nonstop dancing with dance styles changing every 15 mins. This will be led by professional dance instructors from Latino Beat and Mauricio's Latin Dance Club.  Along with dancing, the event also offers free refreshment, special prizes for the best dancer and funniest photo taken, sponsored by Tiien Thai Restaurant and Indian Ocean Restaurant.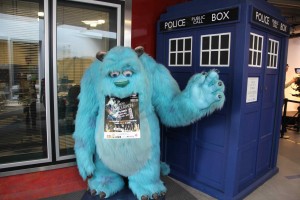 This student event is in support of Comic Relief, a charity that fights against poverty in the UK. "Mini Danceathon" is sponsored by Latino Beat, Tiien Thai restaurant, Indian Ocean, Sport BU and LDC. For more information on the event and to purchase tickets visit the official Facebook page of the event, "Six Event Ltd".