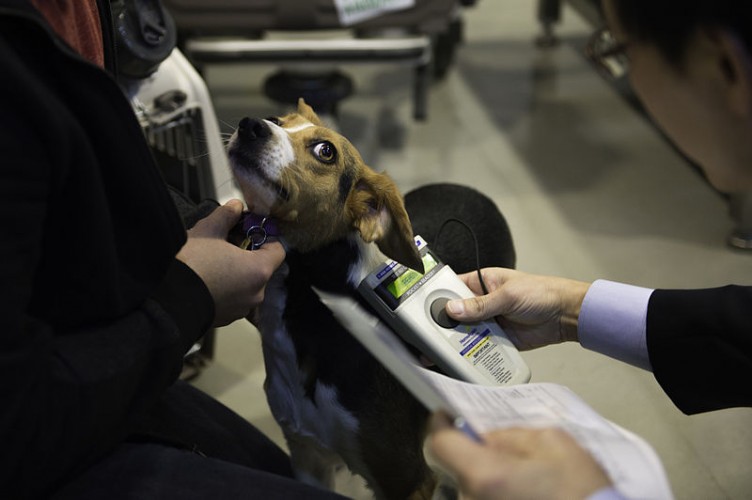 Dorset animal rescue centres welcome the new microchipping law as it will lessen the time and cost spent on stray dogs.
Joanne Tuck, senior receptionist of Margaret Green Animal Rescue in Church Knowle said the reason for this law is to enable lost dogs to be more easily reunited with their owners. Therefore, "there will not be such a burden on dog rescue centres and it can save them money."
The new law requires that all dogs in the UK must be microchipped from 6th April 2016. If an owner fails to microchip their dog they will face a £500 charge.
Bournemouth Borough Council and the Royal Society for the Prevention of Cruelty to Animals (RSPCA) are offering free microchipping for dogs at King's Park café in Bournemouth on Saturday 20th February.
"We will microchip dogs for free and the owner's detail will be recorded in the microchip", said Amy De-Keyzer, RSPCA Press Officer.
Ms De-Keyzer added that besides getting dogs microchipped, to make this law effective, the owner should also keep their information up to date, such as their phone number and their address.
The public has a mixed opinion on the implementation of the law. Some say that it should not be the government's decision to force dogs to be microchipped and it should be the owner's decision. Some say it would be beneficial since it would reunite the dog and the owner faster.