It was a golden Saturday evening, on May 20th, approx. 7.20pm, when a heap of black shirts abruptly collapsed to the floor, surrounded by 30,000 cheering spectators.
For someone tuning in on TV, they would quickly be able to work out what happened.
Nottingham Forest were the victors, the East Midlands outfit claiming their much-needed 1-0 win against Arsenal to keep them in the Premier League.
The mood in the Arsenal camp could not have contrasted so heavily. Their loss meant that title rivals Manchester City would be made Premier League champions for the 2022/23 season.
This was the outcome that Arsenal fan Des Leahy saw coming. In the eyes of the lifelong Gooner, the "heart" of the team's performances had plummeted over the last few weeks.
The performances that Leahy is referring to are the torrid run of games that resulted in The Gunners collecting just NINE points from a possible 24. This comes after the EIGHT-point lead that Mikel Arteta's side had earnt by the start of last month.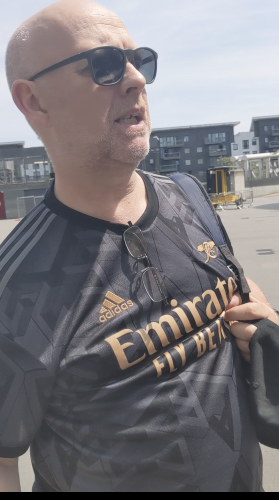 There had been talk over whether Arsenal had "bottled" the league title due to their previous substantial gap over City, pundits and fans alike blasting The Gunners for supposedly squandering their chances.
Leahy, however, rejected this idea. Speaking to me last Sunday outside the Emirates Stadium, Leahy, in the same black shirt in which his team capitulated, gleefully reflected on Arsenal's "incredible" season.
"If you said to us at the start of the season, we're gonna finish second, we'd have bitten your hand off," Leahy, excitedly said.
The lifelong Gooner, 58, stood next to his son, Alan, 32, both without tickets.
One could be forgiven for wondering why they had chosen not to stay at home.
However, the happy-go-lucky pair were not prepared to miss out on the chance to see their team play.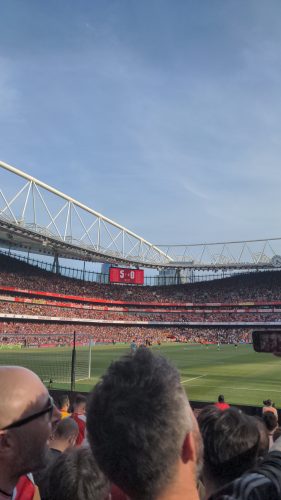 Travelling from Dublin, the Irishmen appeared giddy at the possibility of seeing their team for the first time in 19 months.
The "class" shown in this current Arsenal side, the older Leahy said, reminds him of the North London outfit he first saw on TV in 1970.
Winners of the now defunct Inter-City Fairs Cup, he fell in love with legends such as Pat Rice and Charlie George.
The excitement was not without a slight subdued manner between the pair, the younger Leahy reluctantly praising the "outstanding" City side, with their squad depth being the primary cause for acclaim.
"They have two starting 11s," Leahy frustratingly said.
Besides their squad depth, City have been further praised for their "hunger to keep winning", which saw them overcome an eight-point deficit by winning 12 league games in a row.
Sports psychologist Sahen Gupta felt that City's success resulted from a natural cycle, based on experience, stating, "squads go through winning together, failing together and a sustained period of success together."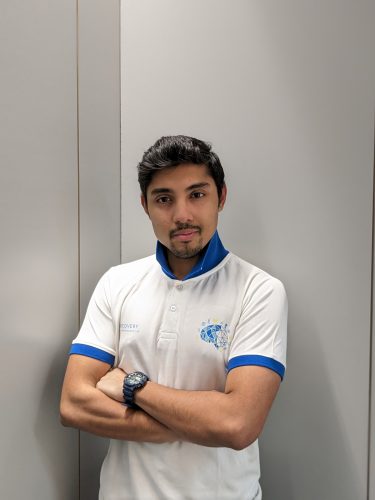 Gupta, who is a sports psychologist for Cricket Scotland, previously stated in his research that "resilience" in sport is determined by "ups and downs" in a player's career.
His theory is a continuation of the idea that loss in sports, ultimately, benefits elite-level athletes.
Reinforcing that idea, Gupta rejected the notion that this was Arsenal's best chance of winning the league, instead stating:
"They can take that learning from this adversity, and then try to go the next step."
Founder of Mind Odyssey, Sally McGinn, has had clients that include GB Wheelchair Rugby. A significant part of her experience with athletes, she said, is dealing with failure.
It came as no surprise when the psychologist composedly explained that athletes sometimes must "go through pain," to achieve their goals.
Another staple of developing long-term success, McGinn says, is the "culture" within the club, which she says helps "pull the club in one direction."
One person responsible for this upward trajectory, according to fan Matt Williams, is Arteta himself.
"Arteta has come in, and gotten rid of the bad vibes and created a unique energy around the team. It's building towards something."
A positive atmosphere is something that is key for Williams. During the 41-year-old's teenage years in Australia, he felt that the "family" feel around the club was different to other teams.
Confidently sitting down, with his mod-style haircut and black sunglasses, he would not look out of place in a cool rock band.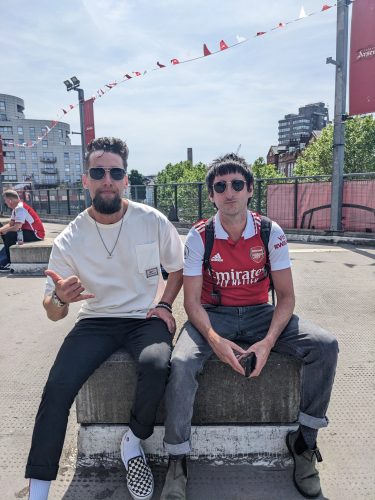 Perhaps it was fitting that he was sitting facing the colossal Arsenal logo beside the ground, where he has worked as an audio mixer for 12 years.
Perhaps fitting of Williams' assured self, he still has high expectations for The Gunners.
"The last couple of results have been a dampener."
Does this mean he is still positive about this campaign?
"I think it's been amazing this season."