As of Wednesday May 13th, 2020, the UK implemented new rules and guidelines on its lockdown that allows for people to exercise outside. For Tashon Wallace-Hall, these new guidelines could provide an upstart for his personal training as a basketball coach.
Wallace-Hall, a level two basketball head coach for the Under 14 Bristol Storm team, also spends most of his time working as a personal basketball trainer. A four-level tier system is used in the UK to establish credibility of coaches, with level 2 being the second-highest one.
Since lockdown was originally put into place, Wallace-Hall has found some difficulties in regard to his personal training. He expressed that the previous restrictions had "brought a level of uncertainty to when we will be allowed to train again, and has cut my coaching sessions."
"Before lockdown begun I had three sessions weekly with around 25 kids per session. In terms of my personal training one on one sessions, I would've had three to four clients per week." -Tashon Wallace-Hall
However, with the new rules in effect that allows for exercising outside more than once a day and on basketball courts, Wallace-Hall expressed excitement in getting the opportunity to potentially work with his clients again, but only under the ability to properly follow safety measures and guidelines, Wallace Hall stated, "With the new rules, I can potentially start to go back outdoors and train athletes."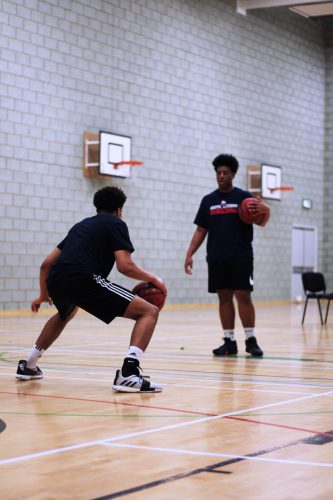 Wallace-Hall has still managed to keep in contact and train his clients under the lockdown through the use of Zoom calls and Instagram live. "Since lockdown begun I have had to adjust the service I offer by trying to offer online workouts using Instagram live…I also use zoom to host ball-handling workouts for players and have created strength and conditioning programmed for some of my athletes." Wallace-Hall explained. Under the new rules, Wallace-Hall looks to replace a few of those zoom calls with face-to-face workouts under the right guidelines.
When asked whether he expects to have his clientele increased as of today, Wallace-Hall expressed realism while also finding a silver lining, "I don't predict my clientele to increase with the new rules but I think it means I can work closely with my existing clients and retain them."
With the easing of the restrictions, Wallace-Hall looks to make the most of any opportunity he has to provide a service to his clients.