Deandre Pennington, a local US American and current basketball free agent who just finished this past season starring for Team BU at Bournemouth University, finds himself in this situation.
Pennington has had some trouble finding a contract with a new team due to the uncertainty that clouds the basketball world at the moment.
"Teams aren't as quick to hand out contracts to foreign players at the moment, which is understandable", states Pennington when asked about why he hasn't been able to receive a new contract yet.
Basketball teams under normal conditions have the economic capacity to keep 3–4 foreign players on their roster (foreign players tend to get larger contracts due to their skill level in comparison to domestic players).
However, due to the uncertainty in the economic sports world for most countries, most teams are unsure as to how many foreign players they will be able to hold once basketball resumes in the fall.
Basketball England, an organization that represents a majority of basketball clubs in the UK, recently came out with a statement that read "As of last week, 40 clubs who applied for assistance had been assessed by Sport England, with an average of £3,600 given to successful organizations".
Pennington also added. "there's just a lot of uncertainty right now, it kind of seems like someone pressed the pause button on basketball and no one has the answers."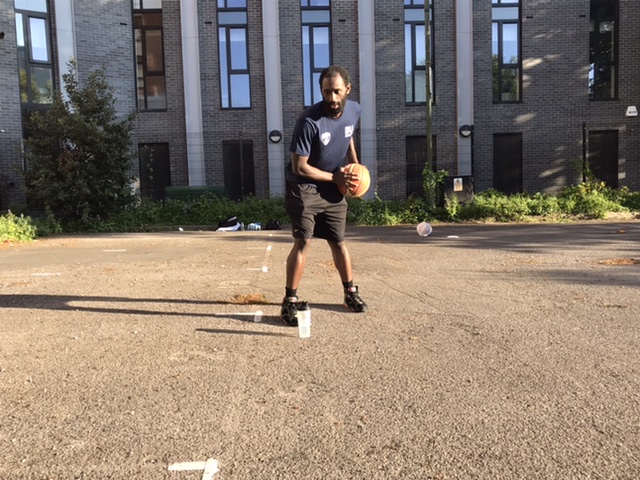 Basketball free agents tend to have an agent or consulting organization represent them during the process of obtaining a new contract with a basketball team. But according Pennington, even finding an agent to represent him has been challenging.
"Normally teams and agents are very selective with who they sign and represent. And with everything that's going on, they become that much more selective". -Deandre Pennington
"The agencies are just as uncertain as the teams themselves" said Pennington.
"Normally teams and agents are very selective with who they sign and represent. And with everything that's going on, they become that much more selective" Pennington added.
When asked about their current standing in looking to represent new clients/free agents, an anonymous agent stated that they were "currently waiting to see what the future holds as we emerge from COVID-19 as many teams are going to be attempting to figure out finances and their futures."
With the challenges, Pennington said he has managed to get in contact with some agencies that have shown interest in representing him, but it's just a matter of being patient and making the right choice.
"It's important that I don't jump right in and sign with the first agent that talks to me. Being level-headed and genuinely weighing my options with each agent is key to me making the right choice to who to sign with."
When asked how he plans on weighing his options with the agencies, Pennington simply said he's going to look to hear which agency has his best interest and from there he'll be able to make the right choice. Pennington isn't satisfied with simply having an agent though.
"That would only be the first step in the process, I'm still a free agent. Don't get me wrong I'm grateful but the ultimate goal in this is obtaining a new contract with a team." Pennington said while keeping his situation in perspective.
"It's not a matter of if, but simply a matter of when I'll receive a contract." -Deandre Pennington
Pennington said through this process he is going to simply focus on what he can control and that's his mindset along with making sure he's staying in shape and prepared for the start of next season.