On Saturday evening, under-pressure BBC Director General George Entwistle finally resigned from his post following fresh controversy concerning BBC content.
Pressure had been mounting on the former Deputy Editor of BBC Two's Newsnight following criticism over their handling of an investigation into the actions of the late television presenter Sir Jimmy Saville.
However, new criticism emerged on Friday following a fateful Newsnight investigation into child abuse at a North Wales care home which wrongly implicated Thatcher-era Tory Lord Alistair McAlpine.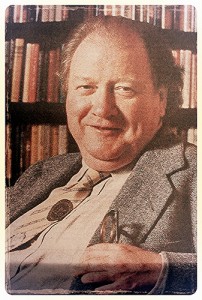 Investigation by a number of newspapers into statements made by Steven Messham, a victim of sexual abuse at Bryn Estyn care home during the seventies and the main source of the Newsnight programme, subsequently revealed that not only had Messham been suffering from a case of mistaken identity, Mr Messham had also been involved in a fateful  libel case in 1994, when he wrongly implicated a police officer in a case of sexual abuse.
On Friday morning, former party treasurer Lord McAlpine had described the Newsnight allegations as "wholly false and seriously defamatory" leading to greater focus on the journalistic integrity of the BBC as a whole.
In an interview with John Humphrys on Saturday's edition of the Today programme, Entwistle appeared unable to deflect allegations of serious journalistic and editorial failings at the BBC thus putting his position under intense pressure.
Listen to the interview below:
By Saturday evening it seemed that decisions had been made, as appearing outside Broadcasting House, flanked by BBC Trust Chairman Lord Patten, Entwistle said  "the wholly exceptional events of the past few weeks have led me to conclude that the BBC should appoint a new leader."
It seems the editorial failings of Mr Entwistle, who had only been in the job a short 54 days, had finally caught up with him and his inability to explain the quite-shocking lack of control he exhibited as the BBC's top man made his position untenable.
Colleagues however, were quick to rally round Entwistle, first Lord Patton said he exemplified "the finest values of public service broadcasting."
Speaking on the Andrew Marr show on Sunday morning, Lord Patton said that a "thorough, radical structural overhaul" at the BBC was now necessary. Lord Patton also took the chance to point towards the report headed by Ken McQuarrie, commissioned by Entwistle before his resignation, intended to investigate what happened at Newsnight when the Saville story was shelved.
Concerning Entwistle's departure, Jeremy Paxman made a fiery statement via Twitter saying "George Entwistle's departure is a great shame, He has been brought low by cowards and incompetents". The Newsnight host, who had a relationship with Entwistle whilst working on the show, also said "the real problem here is the BBC's decision, in the wake of the Hutton Inquiry, to play safe by appointing biddable people."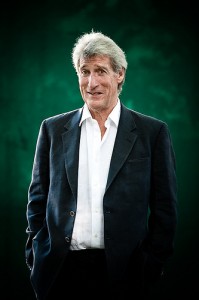 Paxman's forthright response does though seem curious as he seems to have somewhat dodged the criticism levelled towards a program of which he is the host. The official apology, given on Friday night during a 30-minute grovel, was given by stand-in host Eddie Mair, who is better known for his work on Radio 4's PM show rather than on the BBC 2 program.
Former Deputy Editor at BBC Radio 4 Karen Fowler-Watt said she feared that the events of the last few days would force the BBC to "close ranks" and not sublet work to independent companies such as The Bureau of Investigative Journalism who were credited with much of the flawed research put into the Bryn Estyn care home.
Mrs Fowler-Watt said that it would be a "great sadness" if the BBC stopped using companies such as these, which she believes provides such "original content."
However, Mrs FowlerWatt took the opportunity to put the crisis into perspective by saying that this was not a cause for "debates about the licence fee" or oppurtunity for a "feeding frenzy" around the BBC, instead she believes there must be greater emphasis placed on the Newsnight program itself and the way they are conducting their investigations.
Speaking about Entwistle, Mrs Fowler-Watt said he was "a program maker" who perhaps placed too much trust in others at the BBC. She also said that he seemed guilty of "trusting too much" and "devolving authority" among too many people. Furthermore she said that it came across as if "he was not across his brief" and that this will surely lead to calls that the Director General position is "too big a job" for one person.
Responding to Paxman's claims concerning funding, Mrs Fowler-Watt said that it was possible that post-Hutton the BBC had "lost experience" by allowing many of its senior members to take voluntary redundancy.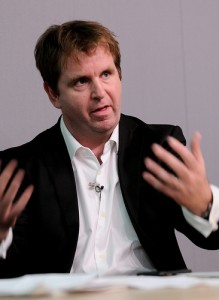 In a statement Chairman for the BIJ James Lee said "the Bureau of Investigative Journalism was established to apply the highest standards of investigative and fact-based journalism in the public interest."
Mr Lee also said that "the governing Trust of The Bureau does not endorse any material or output that fails to meet these standards."
Lee's apology has subsequently been backed up by the resignation of Iain Overton as Editor in Chief at the Bureau, this had also been supported by the resignations of the Director of News at the BBC Helen Boaden and her deputy Stephen Mitchell this Monday.
It remains unclear how far the events of the last few days will go on to impact the very nature of the BBC itself, but there will no doubt be many more heads that will roll in what has become an awful period in the BBC's coloured history.