From bars on benches, to occupy encampments, how has Bournemouth dealt with its homeless population?
In Bournemouth Borough Council's 2017/18 budget book, Councillor John Beesley proposed a "much tougher stance towards those who resist attempts to remove them from the streets."
Despite the spending, Bournemouth's homeless population is rising year-on-year. Statistics in 2016 suggest up to 47 people slept rough on the streets in Bournemouth.
Bournemouth Borough Council report that each month they help find accommodation for more than 15 homeless people, which means it should have only taken three months to solve rough sleeping in the town.
In the coming budget, Bournemouth Borough Council will allocate an additional £4.5 million to social care services.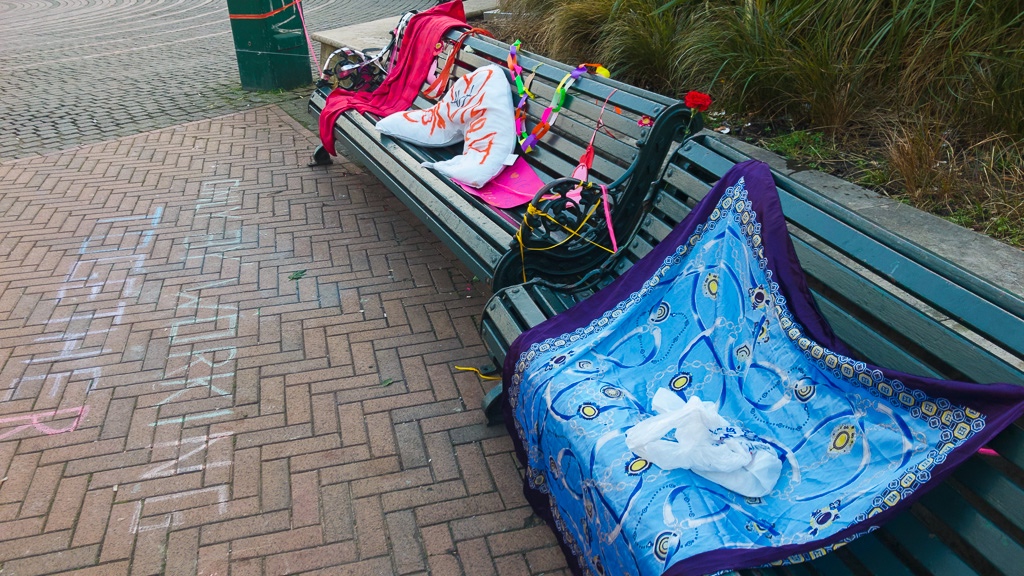 Town Centre Spending
At the beginning of 2017, a £200,000 budget was proposed for dealing with issues in the "town centre and elsewhere involving antisocial behaviour, vagrancy, rough sleeping, begging and related issues."
This money contributed to a controversial "reconnections" protocol, a scheme which resulted in Bournemouth County Council arranging 144 one-way tickets to homeless people from outside of Bournemouth in the last three-and-a-half years.
More recently, this money also contributed to purchasing and installing "anti-homeless" metal bars on Bournemouth benches. These cost the council £3,650 and were installed following public complaints that benches were unavailable due to "people lying on them during the daytime".
These metal bars were met with public outcry at the treatment of homeless people, resulting in a petition calling for the removal of the bars which was signed by nearly 20,000 people. At the beginning of February, rapper Professor Green travelled to Bournemouth and removed one of the bars. Later that day, however, the bar had been reinstalled.
National news coverage and the condemnation of the council's actions by Bournemouth's public, including covering the benches with colourful soft furnishings, led Bournemouth Borough Council to reconsider.
Under a week later, council contractors removed the metal bars during the night. In a press release, Bournemouth Borough Council admitted to spending almost £10 million each year supporting those who are homeless or at risk of homelessness.
"I have a home, I just don't have a house to put it in"
The turn of 2018 saw the rekindling of the Occupy Movement in Bournemouth. Following eviction from a site opposite the BIC, activists and homeless people moved to a former coal yard in Boscombe. The Breaker gained exclusive access to the site (see above) and met residents.
Occupy Sanctuary, as it is known to residents, provided a community kitchen, food, shelter, and other resources to those who lived there.
When asked if the "drug-free" signage meant they were for or against drugs, a resident joked "free drugs available" before clarifying that drugs were not allowed in the buildings.
Outside of the site was a worker from Bournemouth council who was removing needles from the roadside drain. "These are not from the site," he told The Breaker, referring to the yellow sharp objects disposal container, "they're just from this drain."
—
At the time of writing, the Occupy Bournemouth Sanctuary is due to be issued an eviction notice, giving the residents up to 10 days to move on.
Some of the residents have already moved to St. John's Church in Boscombe. Lawrence, one of the homeless men to lead the move said Occupy after the eviction, others may follow him, adding: "we're under cover, a roof over our head, in God's house."
Gary, another resident, said: "it will be interesting to see whether the church are going to take the same attitude as everybody else."
The Breaker has contacted the church for comment.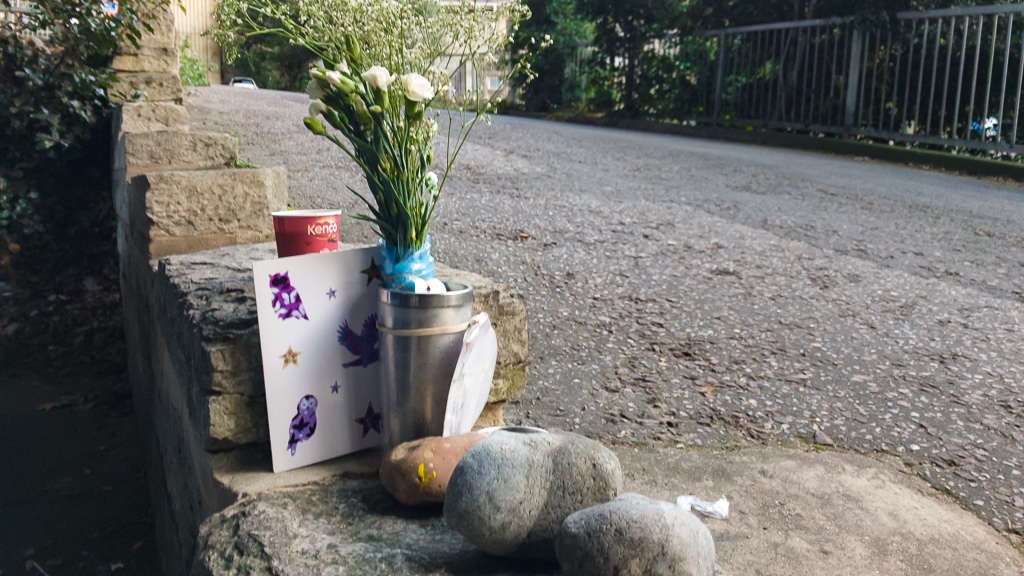 The Ballad of Homeless Kev
In a car park sheltered by the overpass of the A338, flowers, personal notes, large stones and a cup of coffee were left following the death of a homeless man. One note reads "I'm sorry I had less time for you this last 8 months or so – too much time thinking of our own troubles and busy life."
Homeless Kev, now known to be Kevin Fillsell, was found dead in Braidley Road car park on the 22nd of January. Before his death, the 65-year-old man claimed that Bournemouth Borough Council had removed his sleeping bag and possessions.
Over the following days, office and shop workers nearby expressed their sadness about the loss of Mr Fillsell.
In a subsequent statement, Councillor Robert Lawton, Cabinet Member for Housing, denied these claims and confirmed that Mr Fillsell was found with his bedding. Councillor Lawton went on to tell the Cabinet meeting that services had attempted to help Mr Fillsell for approximately 10 years.
Councillor Robert Lawton also said the council have committed £70,000 per year to provide additional support staff over the last two years. He said this is "in addition to the original budget commitment of £236,000 per annum."
A public funeral for Mr Fillsell funeral will be held at Bournemouth Crematorium at 1:30pm on February 16th.