Works have almost been completed on a new 19 story building on the Former Telecom House site on Holdenhurst Road that will deliver 153 student accommodation units.  It will then join the 'Oxford Point' building, on Oxford Road and the 'Lansdowne Plaza' building, on the St.Swithun's roundabout, which were both completed earlier this year, as one of the tallest buildings in Bournemouth.
The Vision
Together they form part of Bournemouth Borough Council's Lansdowne Vision which, they claim, has already seen over £150m invested into the area to transform it into "a unique location where global leading business, education, research and innovation combine."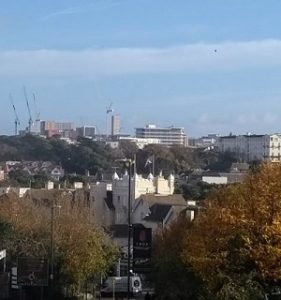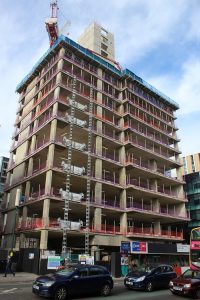 However, many local residents disagree. Mr Del Pozo, who lives in the town centre, said, "Bournemouth Uni is taking over the Lansdowne. We've lost our car parks and it's only increased congestion. We need more affordable homes not just student flats."
The Council have identified over 15 sites in the area for intensive redevelopment and work has already started on many of them. One of the major investors has been the Watkins Jones Group who have constructed over 900 student accommodation units so far for the expanding Bournemouth University.
The University also aims to complete the £30m Bournemouth Gateway Project, to house its Health & Social Sciences Faculties, by May 2020.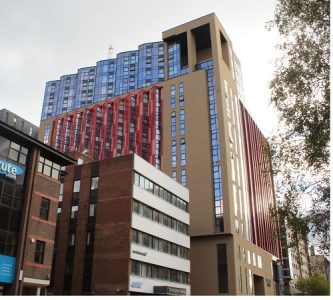 John Soane, the Built Environment officer at Bournemouth Civic Society, a campaign group that aims to protect Bournemouth's historic environment and character, said, "we need to keep restrictions on where they are built but I think the predominance of better designed, modern, high rise buildings in the centre is OK. The Council are hoping that increased University investment will be a big driver of commerce in that part of town."
"The extra University accommodation being provided in the centre is actually helping the restoration of family homes, that were previously HMO's for students, in places like Kinson and Northbourne."
For now, in at least one sense, things are certainly looking up for Bournemouth.
Bournemouth Borough Council were contacted for comment but had not responded by time of publication.