A Boscombe vintage shop owner is urging shoppers to dump disposable fashion.
Nicki Grainger, owner of 'What Alice Found' in Christchurch Road, said: "It is lovely to work in an environment with people's belongings that have been treasured for generations, you go into charity shops now and they are completely full with clothes from Primark.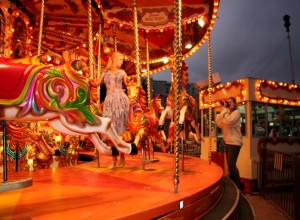 "The respect for garments available on the high street today does not compare with some of the items in my shop from the 20's and 30's."
Nicki Grainger who launched 'What Alice Found' in May has fused 50's fashion, make-up and hair to create a visual calendar in aid of The Wessex Autistic Society.
Miss Grainger's entrepreneurial spirit is pushing the vintage fashion outside her shop door. The calendar encapsulates images of Bournemouth's pier approach, horse carousel, The Lilly Langtry Hotel and the railway station into a world of vintage nostalgia.
The increase of vintage businesses on Christchurch road is also met by the opening of 'A Crooked Book Shop' that serves a cabinet of curiosity for those seeking an alternative to mundane high street trends.
The bookshop owner Jamie said; "We have started a chain of independent businesses that are offering things a bit different."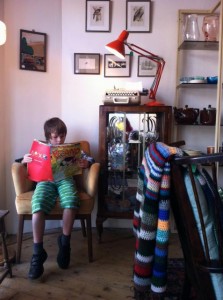 The shop sells vintage artefacts, coffee and cake in addition to a large selection of fiction, art, cookery, photography and children's books that help encourage diversity within the Boscombe community.
Since the shop opened it has been thriving in business and serves an alternative specialism to independent bookshops squashed by an increase of amazon and ebook users.
Independent chains growing on the Edwardian Parade flourish in creative optimism, setting a positive example for small businesses to regenerate in the bleak climate.
What Alice Found's collection of accessories, shoes and dresses can be found at the Pavilion's Affordable Vintage Fair and on the cast in the production of Oscar Wilde's 'A Street Car Named Desire' at The Poole Light House. For more information on the Vintage Boutique visit www.whatalicefound.co.uk.