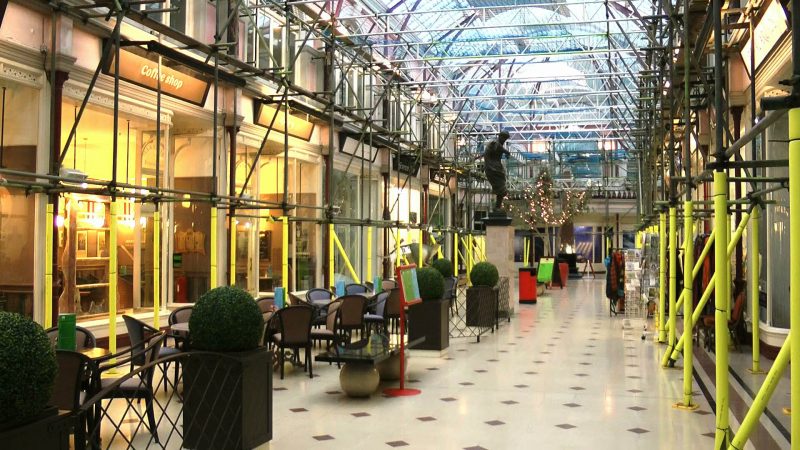 Traders in the Boscombe Royal Arcade warn that scaffolding is putting off potential customers – costing them their business and forcing many to leave.
Scaffolding has been up in the Victorian style arcade for the last six months, which according to management agents is in place to hoist up netting which catches potential glass falling from the roof.
Frog Bros comic book store owner Kierone Capstack described the Arcade as being reduced to a "building site", that the number of passers-by has fallen considerably, and how many of his fellow traders have already left.
"We've had four shops go under in the last two months – my neighbour is moving out at the end of this month", he said.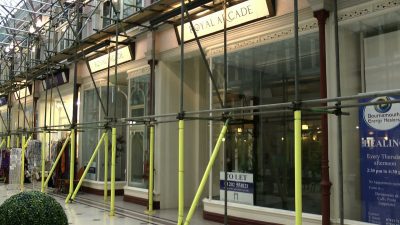 If things continue the way they are then I will be moving out at the end of April, when my lease is up."
Another trader, a clockmaker who has been there for more than 15 years, describes how the scaffolding gives the impression that the arcade is "falling down".
"There are a lot of customers that, in actual fact, took one look at it and decided not to come in."
A spokesperson for the agents managing the Arcade said the scaffolding is up due to safety concerns regarding glass falling from the roof.
"You have to ask if it's dangerous to people below. And not being able to pinpoint the problem, you come to the conclusion that you have to put a new roof on it, which as you can imagine costs a horrendous amount of money", they said.
"Or you can put scaffolding and netting up so that, should any glass fall out, that it's captured by robust netting. And that's what we've done."