Boscombe vintage market has been named Britain's Best Clothes Market by Pretty Nostalgic Magazine.
The independent vintage lifestyle magazine set up a campaign in September to award the best markets around Britain in different genres, such as food, antique and vintage fairs, flowers, clothes, Christmas and handmade with love. The readers nominated their favourite markets and then vote for the ones shortlisted by the magazine. Take a look at this story we did when the nomination was announced.
Sara Cheng, a volunteer at the market said: "It's good that we've been recognised, especially since we're such a small area competing with the London markets. When we started there weren't any markets of this kind, but now you have them all around."
After starting up in October 2010, the Boscombe Vintage Market has grown to become a monthly feature in the Victorian Arcade in Boscombe. The market is part of the Boscombe Regeneration Project and helps provide a platform for small businesses, local artists, entrepreneurs and skilled craft people to show of their work. It also has a goal to increase the footfall in the area and raise Boscombe's profile as a creative arts and culture hub.
Sara Evans, who visited the market, said: "That's wonderful and well deserved. The market has so many different things, and I'm glad they received some recognition."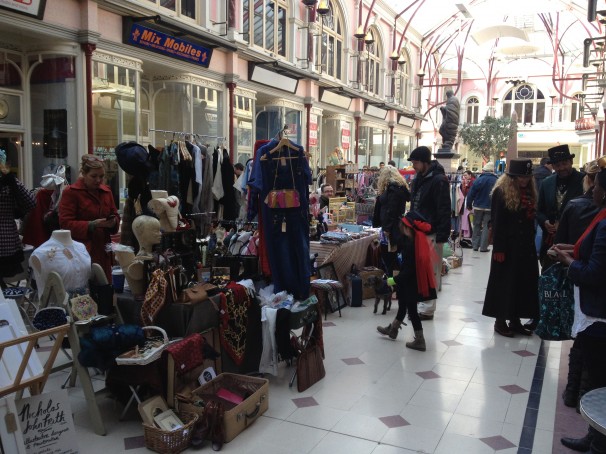 Later this year the Boscombe Vintage Market will set up in Pine Walk during the Arts by the Sea Festival. The market's popularity is increasing and Cheng said: "We always get asked to do a lot of extra ones, which we sometimes do, but our main focus is this one."
Main image: Lulabopjewelry