Nearly 320,000 cubic metres of sand will be pumped on to the beaches to avoid sand erosion.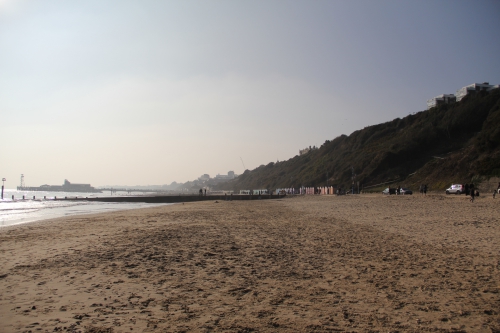 Bournemouth and Boscombe pier sands will be replenished over the coming months. The work is required to ensure that Bournemouth's coastline continues to be protected from coastal erosion in the future.
The beach is one of the UK's biggest attractions with an estimated 4.5 million visitors per year as well as being enjoyed by thousands of residents.
Councillor David Smith, Cabinet Member for Planning and Environment, said: "These works are essential and are not only to protect the coastline from future coastal erosion but also to maintain our award winning beaches which attract millions of visitors and residents to the coast each year. The works also complement the Council's Seafront Strategy – a long-term plan to develop a world class seafront. The beach replenishment will be complete in time for the start of the new summer season."
The cost of this replenishment scheme is estimated at £3.6M. The total cost of the entire project over 17 years is approximately £50M with the majority of the funding coming from the Environment Agency as a grant to the Council.
Future prospects predict that the groynes will deteriorate, leading to the beach washing away. The sea wall will become exposed and disintegrate, leaving the cliffs to further erosion.