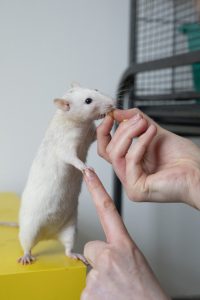 The RSPCA is urging the animal loving British public to make their voices loud to ensure that Animal Sentience becomes rooted in UK law. The Animal Sentience Bill is booked to receive its second reading in the house of commons on the 18th January 2022.
Since 2016, the RSPCA, as-well as Dogs Trust UK and Monkey World, have strongly campaigned to ensure the needs of animals are taken into account by Governments when deciding policy. The Animal Sentience Bill is now at a critical point as it receives its penultimate reading in the house of commons.
The RSPCA is levying members of the public to support the bill by tweeting local MPs encouragement on attending the debate this Tuesday. As-well as to ensure they continue supporting the bill as it journeys through parliament.
David Bowles, head of public affairs at RSPCA explains this is a, "critical moment for animal welfare standards across the world.
"It's a huge step for the UK to be back being a global leader for animal welfare, especially during the period of Brexit."  
The legislation would halt almost all live animal exports as well as permanently ban all hunting trophy imports. The recognition would enshrine the rights of many animals as they can recognisably experience emotions such as pain or joy.
The science is clear and shows us that many animals are of course sentient beings, with the ability to feel pleasure and fear. The most recent science on this has escalated these criteria to include decapod crustaceans, such as lobsters and crabs.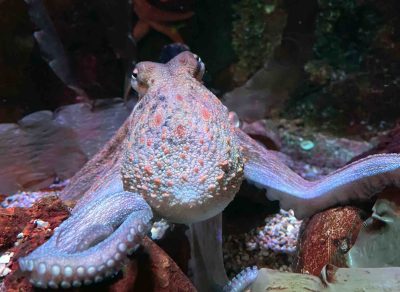 It may surprise the reader that the Bill also extends to cephalopods, such as cuttlefish and octopuses which have vividly shown the ability to use tools. The Veined Octopus specifically has been noted to carry coconut shells to use as shelter when threatened…
The Animal Sentience Bill has extremely wide implications. The Law would require that physical and mental wellbeing of sentient animals must be taken into account when deciding local and nationwide policy.
Plant Based News is a Bournemouth based vegan and animal rights platform. The founder, Klaus Mitchell claims this, "is finally a move in the right direction from the government.
"This isn't about being vegan or political… it's about being human and empathising with other living beings."
For more information please contact your local MP or visit the links below.
https://commonslibrary.parliament.uk/research-briefings/cbp-9423/
http://www.plantbasednews.org/