A church in Bournemouth held an event this weekend designed to help people to understand ageing and some of the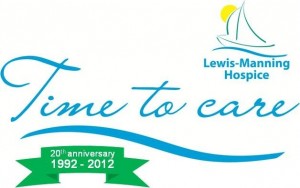 problems that come with it.
St Andrews in Charminster ran a day of talks this Saturday called 'Wrinkled Ripe Fulfilment'. Each talk was focused on issues related to old-age, from living healthily to dealing with illnesses such as alzheimer's and dementia.
One of the event's organisers, Geoff Micklefield, says the idea behind the day was to get people discussing an issue that they often try to avoid talking about: "Older people we sometimes keep at arm's length, and say 'well, we don't know what to say to them, and they don't remember us, so why bother?' and we think that's probably the wrong attitude.
"There's a stigma when it comes to old age, and certainly dementia. So this event is about telling people what it's all about and talking openly about some of the problems that can come with it."
A range of speakers attended the event, from organisations including The Christian Council For Ageing, The Alzheimer's Society and The Lewis Manning Hospice.
Another focus of the day was giving information to people currently caring for an older person.
"A lot of these people have also got carers and relatives who are under a lot of stress," says Geoff.
"Another issue relating to age is how it affects relatives and the people who have to look after the aged. We're trying to see if there's any way we can help them as well."
Related Sites