Bournemouth coffee shops are expected to rethink their marketing of reusable cups, as a new report shows that less than 1% of paper cups are recycled. 
5,000 paper cups are being thrown away per minute in the UK, according to the War on Waste campaign led by chef Hugh Fearnley-Whittingstall.
He says these are burnt or sent to landfill.
UK coffee shops don't want you to know, but UNDER 1% of cups get recycled – the rest are INCINERATED or LANDFILLED pic.twitter.com/2pfMuUrc4d

— Hugh's War on Waste (@HughsWaronWaste) March 15, 2016
There are 10k takeaway cups on this bus. The UK chucks that amount away every 2 mins. It has to stop. RT! #wastenot pic.twitter.com/FJhIp4v3wL

— Hugh's War on Waste (@HughsWaronWaste) March 14, 2016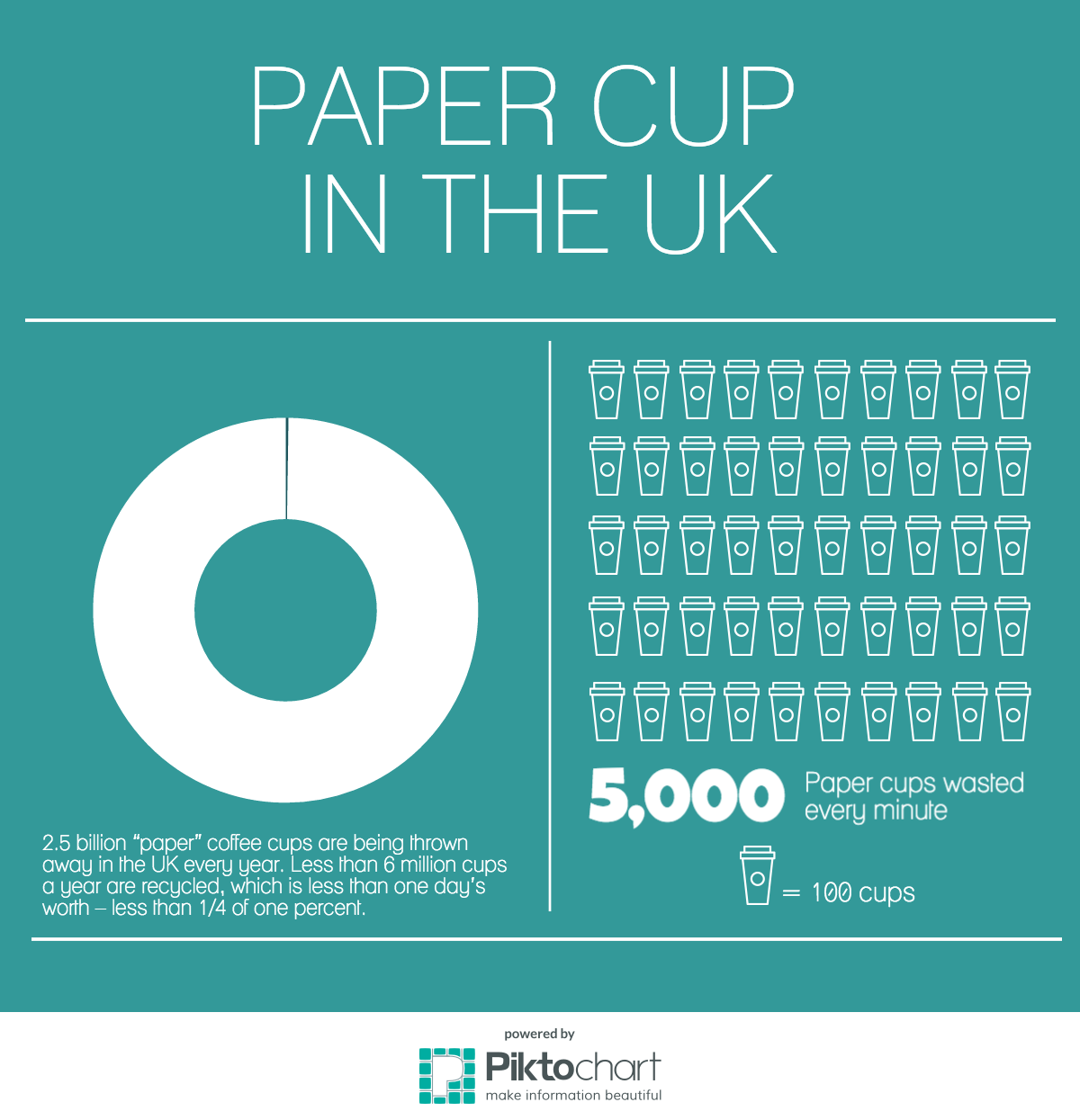 Mandy Goetz, a regular Bournemouth Starbucks customer, uses a take-away cup even when she drinks in. She says a charge should be introduced for paper cups, similar to that of plastic bags.
Chyna Miller-Cooper, whose family own Cool Beans café in Boscome East, says they might introduce reusable cups in light of the report.
But Andy Almalla doesn't think paper cups can be replaced.
The campaign is calling coffee shops to discuss paper cup disposal.