As the world continues to adjust to the new reality of life under quarantine, many artists have taken to social media to bring a bit of hope and musical joy during these difficult times.
Demi Ojoi, better known by his stage name DJ Bizzy, has been entertaining crowds for nearly two decades. Now that many businesses have been forced to close their doors, DJ Bizzy is bringing the nightclub to peoples living rooms.
"The response has been great, I have had views from Canada, from Dubai from all over the world, which has been crazy to see," said Bizzy.
Every Saturday, Bizzy is able to connect with people worldwide from his home studio, which he is calling the "Isolation Mix Club"; rigging the space so that he is even able to project comments from his viewers onto his wall and interact with them during his shows.
The Nigerian-born entertainer spent much of his teen and young adult life in East London. From a young age onwards he knew he wanted to run his own business. Taking inspiration from his mom, he began club promoting and eventually began to DJ at clubs all around the UK.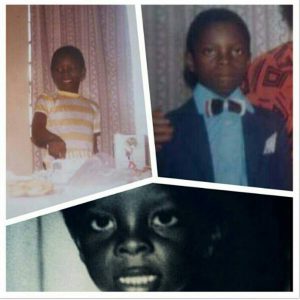 His roots can be heard through his music, which he describes as an eclectic marriage of R&B/Hip Hop, Afrobeats and Dancehall.
Bizzy has spent the last 15 years in Bournemouth; and as one of the trailblazers for a more diverse and urban music scene locally, says he instantly knew he wanted to give back to the community in this way when the pandemic hit.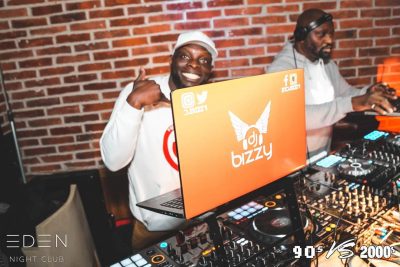 "I'm not an essential worker but if I can be a conduit for that on the music side then so be it," said Bizzy.
As someone who lives on his own, Bizzy says keeping a routine is essential in his daily life and to keep his own mental health in check. With many people being affected now by mental health issues, his shows have given him a way to continue his craft, while at the same tim act as an outlet for those who are struggling with being in isolation.
According to an article by the  American Psychological Association, long-term isolation can have an extreme effect on both physical and mental health. A similar study also showed that listening to music leads to increased levels of Oxytocin, a hormone of the human body, which is known to reduce stress levels.
"I love the feeling that music gives me and if I can give people even just half of what I feel then that's that I am here for," said Bizzy.

While it's inevitable the lockdown will not last forever, Bizzy says he plans to continue on with his virtual shows regardless and has even gotten some inspiration for new ideas to come.
"It just about trying to adapt. Nobody asked for this but are we just going to give up on life and let it consume us? I'm not," thinks Bizzy.
For more information on Bizzy or to catch one of his live shows you can head over to his Facebook page.