A Bournemouth library may not have enough space to hold its baby development session – all due to its own success.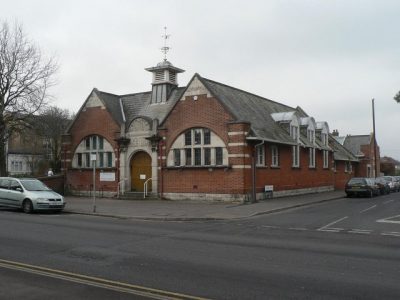 The session Wriggle and Rhyme held in Winton library has become increasingly popular. Winton library manager Jacque Lay said that librarians need to rearrange shelves to accommodate all the mums and babies. "It's becoming a health safety issue, too many people coming into a small place," she said.
This 30-minutes free class on Fridays is meant to help parents interact with their children and develop babies' language ability. On average, there were around 24 mothers attending, but the number could go up to 30 in some weeks. The manager said: "Where to put the children's baggage is our biggest problem. We haven't got a lot of space. "
Bournemouth mother Hayley Palmer said that she always tries to attend the session in Winton library. "I think the staff are really friendly. It's good because I can walk here. So I like the exercise. And it has a lot more space," she said.
She added Wriggle and Rhyme is good for both mothers and babies. She said, "It's just a really nice way to meet other mums.
"I've seen babies who were very shy and wanted to stay with their mums. After a couple of weeks, or maybe a couple of months, you see they've come out of themselves."
Although there is no age limit for Wriggle and Rhyme, staffs would advise some mums with elder children to join other classes, such as Toy Library, to ensure the quality of the session. Manager Jacque Lay said: "You hope that the parents realise they've outgrown the session, rather than us to encourage them to move on,
"Twenty-four is the best number for us. It's a better experience for everybody."
Check out more about Wriggle and Rhyme in Bournemouth